US-Africa summit to be held in Washington bringing 50 leaders: AU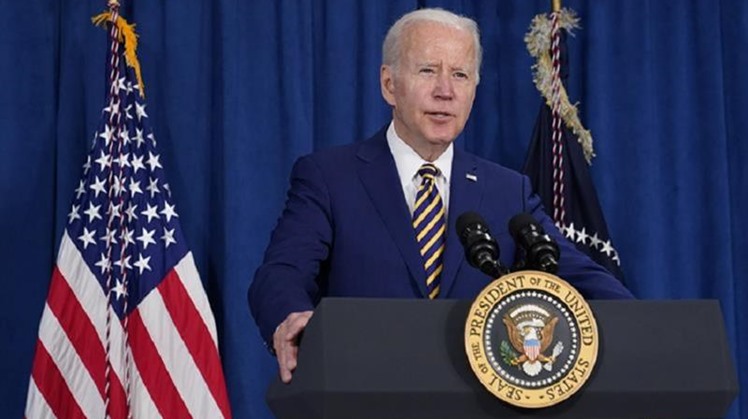 Sun, Dec. 11, 2022
US President Joe Biden is set to host the US-Africa Leaders' Summit on 13-15 December in Washington DC along with approximately 50 heads of state and senior government officials from African countries, according to a statement by the African Union (AU) Mission to the US on Friday.

The event, which will serve as a demonstration of the Biden administration's commitment to Africa, is set to provide a forum for new joint initiatives between the US and countries in Africa, the AU noted.

The first US-Africa Leaders' Summit, which was held in 2014 under then-President Barack Obama, announced private sector commitments to invest in and partner with African countries on initiatives in energy, financial services, climate change, food security and health care, among other areas.

This year's summit is expected to prioritise similar issues, while placing an even greater emphasis on bilateral trade and investment initiatives, according the statement.

The summmit will be facilitated by the African Union Mission to the US.

Moussa Faki Mahamat, the Chairperson of the African Union Commission (AUC), is expected to lead a powerful delegation to Washington to take part in this important summit, according to the organisers.



The three-day summit will be divided into a Civil Society day on 13 December, a Business Day on 14 December and a Leaders Day for government meetings and events for visiting country delegations on 15 December.

The business day will comprise of the US-Africa Business Forum (USABF), hosted by the US Department of Commerce, the US Chamber of Commerce and the Corporate Council on Africa, in partnership with the Prosper Africa initiative.

The USABF will focus on advancing two-way trade and investment partnership to bolster Africa's role in the global economy, scale innovation and entrepreneurship and drive advancements in key sectors.

The summit will include new initiatives to increase US engagement with the African Continental Free Trade Area (AfCFTA), as well as initiatives to boost the continent's recovery from COVID-19, bolster food security and promote investment in infrastructure, health and renewable energy projects, among other priorities.

It will also include interactions with civil society; multilateral meetings between President Biden and African heads of state; secretary and cabinet-level meetings for trade, energy and diplomacy; and a collection of industry-focused meetings under the purview of the US-Africa Business Forum.

The Biden administration is also expected to reiterate the need for African governments to address democracy and human rights concerns.

According to a statement issued by the White House in July, Biden said "I look forward to working with African governments, civil society, diaspora communities across the United States, and the private sector to continue strengthening our shared vision for the future of US-Africa relations."

The US president added that, the summit will demonstrate the United States' enduring commitment to Africa and will underscore the importance of US-Africa relations and increased cooperation on shared global priorities.