Egypt's President Sisi: Economic crisis will end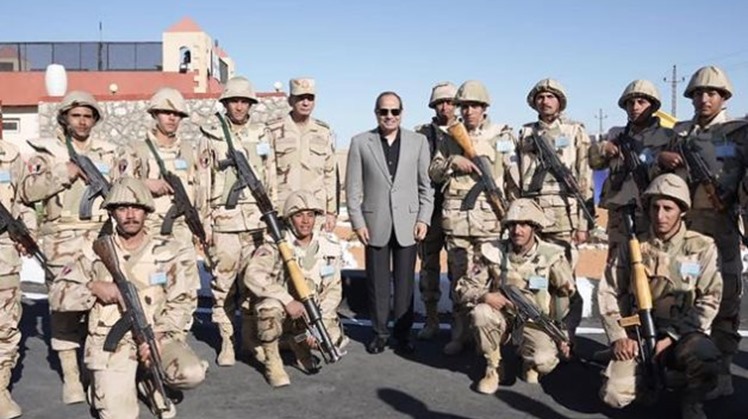 Sun, Apr. 2, 2023
CAIRO – 2 April 2023: Visiting the security installations located at the east of the Suez Canal, on the anniversary of the glorious victory of the 6th of October, Egypt's President Abdel Fattah El Sisi assured Egyptians that the current economic crisis will end.

"Don't think that the current [economic] crisis would last. Ten years ago, everyone was asking when terrorism would end. It ended thanks to you. This current crisis will end thanks to you as well," the President said.

He advised soldiers to train all the time to be reliable fighters.

On his Twitter account, President Sisi said that: "On the anniversary of the 10th of Ramadan victory, the day victory was achieved to our dear Egypt after the army and people united in a brilliant scene."

"I am pleased to be among my sons, fighters of the Armed Forces, in the East of Suez Canal on the precious land of Sinai. I am proud of their competence and high combat readiness," President Sisi added.

Saturday marks the anniversary of the victory, when the Egyptian army launched a surprise attack against Israeli forces in the occupied Sinai supported by the Air Force. The army managed to cross the Suez Canal and dislodge the Israelis on the other side of the international waterway.

During his inspection visit, President Sisi met with the fighters of the command of the forces to combat terrorism east of the canal, as well as the fighters of the second and third field armies.