New head of Egyptian State Lawsuits Authority sworn in before Sisi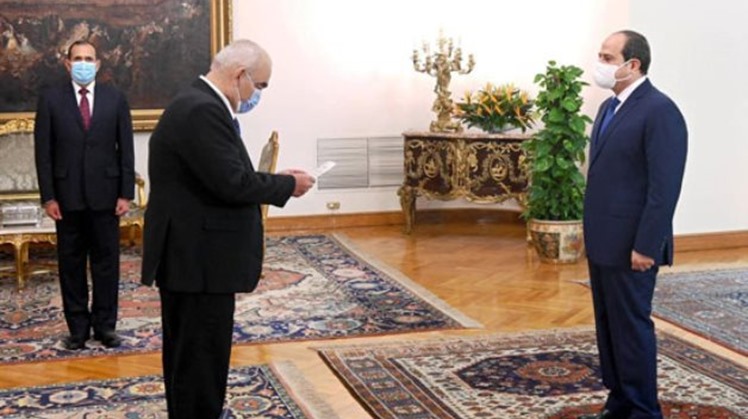 Mon, Jul. 12, 2021
CAIRO – 12 July 2021: Egypt's Counselor Hussein Mostafa Fathi was sworn in before President Abdel-Fattah El-Sisi on Monday as the new president of the Egyptian State Lawsuits Authority.

The president held a meeting with Fathi after taking the constitutional oath.

Sisi highlighted the role of the State Lawsuits Authority as an honorable judicial institution in consolidating justice in a way that protects the rights and preserves the nation's interests, Presidential spokesman Bassam Radi said.

Before Fathi took the oath, Sisi awarded the Order of the Republic, first class, to Counselor Abu Bakr El-Seddik Mohamed Amer, the former head of State Lawsuits Authority.

Sisi expressed his sincere appreciation of Amer's efforts and dedication to enforce law and achieve justice.