Libyan FM visits Cairo for intensive consultations ahead of Berlin 2 conference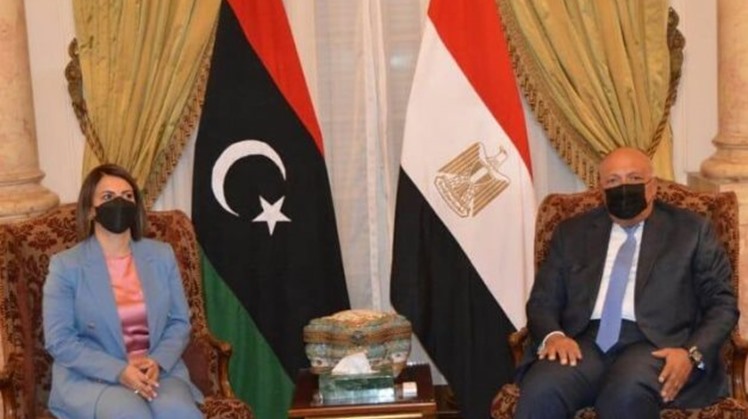 Sun, Jun. 20, 2021
CAIRO – 19 June 2020: Egypt's Foreign Minister Sameh Shoukry and his Libyan counterpart Najla al-Mangoush agreed on Saturday on intensifying consultation and coordination to enhance ties.

Shoukry reiterated Egypt's support to the temporary executive authority in Libya in its mission during the transitional phase, the integrity of Libyan territories, the resolutions of the Libyan Dialogue Forum, Security Council resolution 2570, and holding elections on Dec. 24, and removing all foreign forces and mercenaries from Libya without delay or procrastination.

The two diplomats discussed preparations for the ministerial conference of Berlin 2 on Libya on June 23 and coming up with results that support the principles mentioned, guaranteeing a bright future for the Libyan people, according to a statement by the Egyptian Foreign Ministry.

Shoukry said Berlin 2 meeting is an opportunity for the international community to commit to welfare and sovereignty of Libyans.

For her part, Mangoush welcomed the reopening of the Egyptian embassy in Tripoli and the Egyptian consulate in Benghazi, praising the Egyptian role in the success of the Libyan Dialogue Forum and supporting legitimate Libyan institutions.

On Thursday, chief of the Egyptian intelligence Abbas Kamel visited Tripoli to meet with Prime Minister Abdel Hamid al-Dabaiba. There, Kamel emphasized Egypt's unwavering efforts until elections are held in Libya, paving the way for national unity and establishing a modern, civil, democratic state.