Sun, May. 9, 2021
CAIRO - 9 May 2021: US citizen Gloria, a cancer patient who dreamed to visit Egypt, visited Giza Pyramids, in the presence of Minister of Tourism and Antiquities Khaled Anani and members of the Coordination Committee of Parties' Youth Leaders and Politicians (CPYP) on Sunday.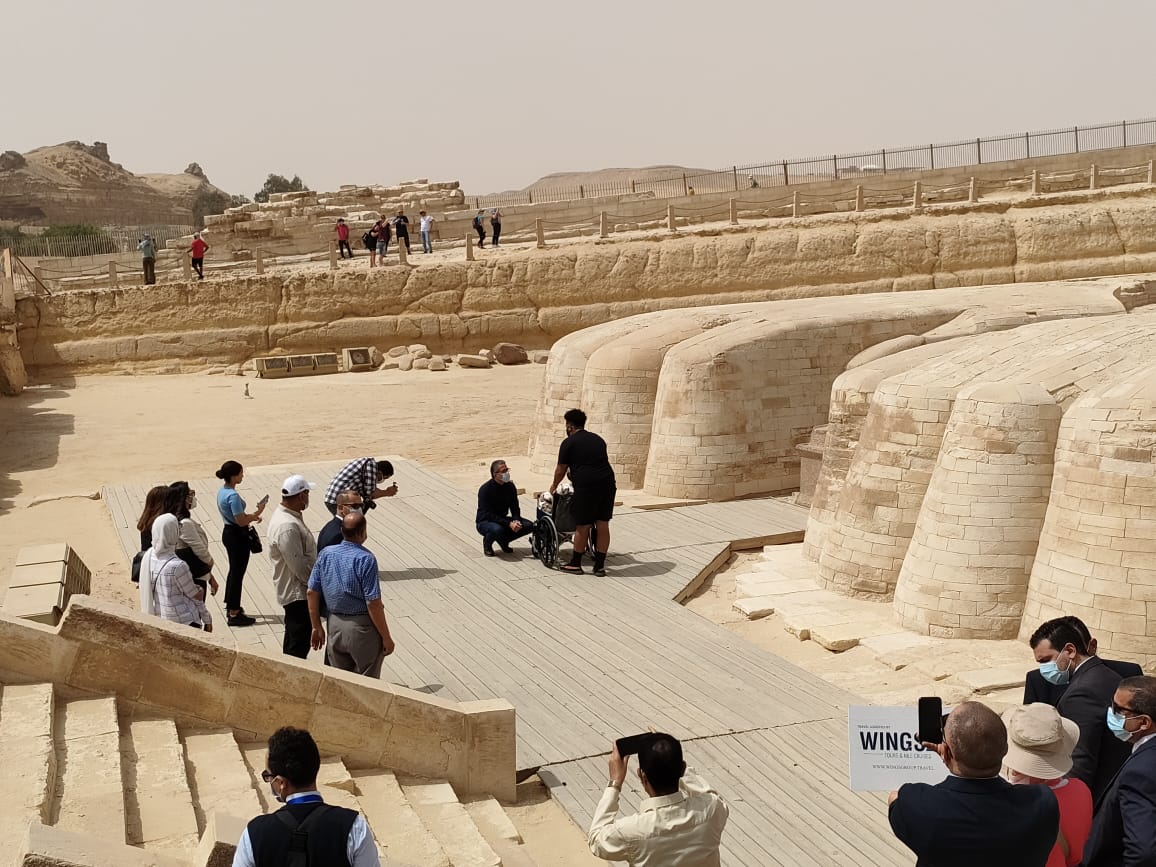 Gloria and her family arrived at the Cairo International Airport on Saturday, expressing her happiness that her dream has finally come true.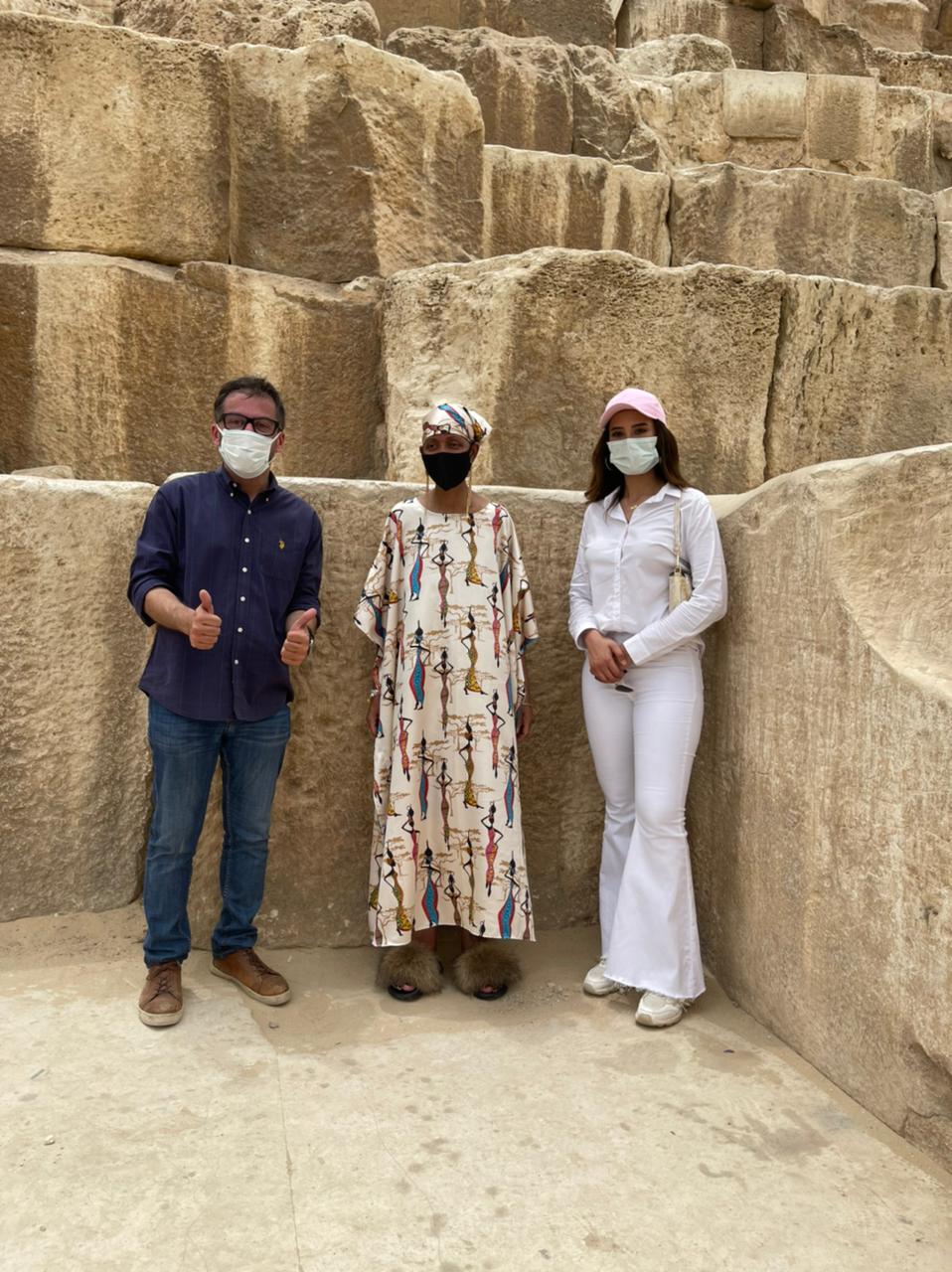 Two members of the CPYP Nariman Khaled and Hazem Hilal accompanied Gloria and the Minister on the tour of Giza Pyramids and Sphinx. In the evening, Gloria and her family will watch the Sound and Lighht Show at the Pyramids.
The CPYP set a tourist program for Gloria and her family, starting in Cairo and ending in Sharm El Sheikh in South Sinai, with members of CPYP accompanying her in her trip to facilitate her stay.