Cairo Airport receives 3 exceptional flights carrying 624 stranded Egyptians from Saudi Arabia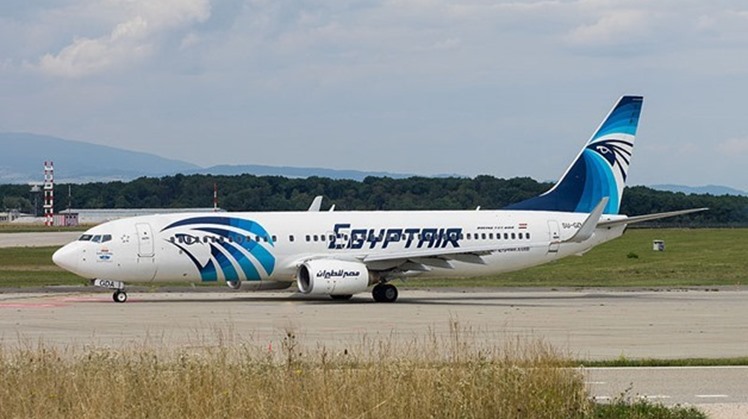 Mon, Jun. 1, 2020
CAIRO – 1 June 2020: The Cairo International Airport has received on Sunday three exceptional flights from Saudi Arabia carrying 624 Egyptians, as part of the national efforts to expatriate stranded nationals abroad amid the coronavirus crisis.

The flights were operated by the Egyptian flag carrier EgyptAir and Air Cairo.

As Egypt halted international flights on March 19, in a bid to curb the spread of the novel virus, it has operated dozens of flights to repatriate its stranded citizens who are willing to return from different countries.

On April 22nd, Egyptian President Abdel Fattah El-Sisi noted that around 3,500 Egyptians are stranded abroad over coronavirus, affirming that authorities are committed to bringing them back despite "hard circumstances".

Although Egypt has reported a relatively high number of coronavirus cases during the past few days, Cabinet's Spokesman Nader Saad said the government will discuss this week the issue of reopening airspace and operating flights again after a long halt over coronavirus.

Egypt reported 1536 new coronavirus, COVID-19 cases, Sunday, raising the total number of confirmed cases since the outbreak in Egypt to 24985.

Spokesman for the Health Ministry Khaled Megahed said in the daily briefing that 46 patients have died from the virus over the past 24 hours, raising the death toll to 959.

As many as 344 patients were discharged from isolation hospitals after receiving necessary medical care, taking the number of recovered cases to 6810 so far, the spokesman said.

The number of coronavirus patients who had now been retested for the virus and received negative results has reached 6037, he added.