EgyptAir gets $2B supportive loan to face COVID-19 pandemic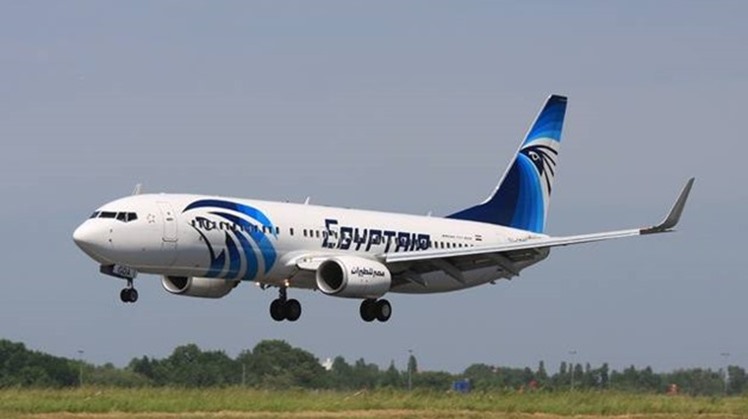 Sun, May. 17, 2020
CAIRO – 17 May 2020: EgyptAir Holding Company will receive LE 2 billion as a supportive loan to confront the repercussions of Coronavirus pandemic, Minister of Finance Mohamed Ma'it said Saturday.

Ma'it added that the state treasury will bear the loan's burden until the company achieves operating rates equivalent to 80 percent of the operating volume in 2019.

The minister added that the suspension of air traffic globally as a result of the pandemic had a great impact on EgyptAir and its subsidiaries, as the revenues were completely stopped while continuing to bear the fixed expenses of workers wages and others.

"This loan is part of the supportive procedures that the government has adopted to back the affected economic, social and service sectors because of the coronavirus outbreak in order to set the balance between keeping the people's health safe, pursuing the production wheel, retaining the workforce, providing the domestic market needs, sustaining public services provided for citizens, and alleviating the harsh impacts of the crisis on the national economy," Ma'it said.

He pointed out that there are several facilities in support of the affected sectors, in respect of which Law No. 24 of 2020 was implemented, which has been in operation since the end of last March, including the financial rules required to deal with the repercussions of the coronavirus pandemic.

The International Air Transport Association (IATA) announced in April that Egypt's airline revenues were anticipated to decline by $1.6 billion, and the number of passengers to drop by 9.5 million in 2020 due to coronavirus pandemic.

The aviation sector contributes to the Egyptian national economy with $2.4 billion and has created 205,560 jobs.

On March 16, the Egyptian government decided to suspend air traffic at the Egyptian airports, from next Thursday to the end of March 2020.

"Egypt will bear great losses, especially in the national aviation sector, after suspending air traffic until the end of March," Prime Minister Mostafa Madbouli said then.

Madbouli added that the losses of the National Aviation Company, EgyptAir, will reach LE 2.250 billion as a result of the decision, explaining that the state will bear these losses.

Finance Minister announced earlier the allocation of about LE 10 billion out of LE 100 billion allocated to counter the negative repercussions of coronavirus pandemic to sectors affected by the coronavirus, most notably tourism and aviation.