UNESCO: The Museum of Fine Arts in Alexandria is the best in terms of cultural services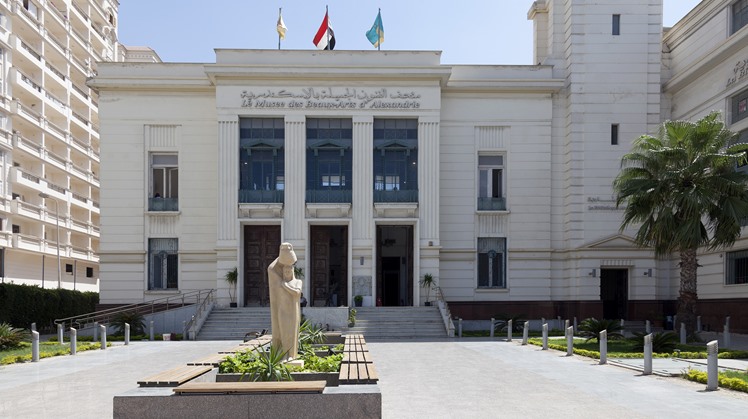 Tue, May. 23, 2023
The United Nations Educational, Scientific and Cultural Organization (UNESCO) awarded the Museum of Fine Arts in Alexandria the prize for the best cultural institutions in presenting programs, exhibitions and public services, during the ceremony held in cooperation with the International Organization of Museums (ICOM) in the Golden Hall at Prince Muhammad Ali Palace in Manial on the occasion of International Museum Day.

The award coincided with a major celebration organized by the Fine Arts Sector, headed by Dr. Walid Kanoush, under the auspices of the Minister of Culture, Dr. Nevin Al-Kilani. Its activities were held in more than 20 museums affiliated with the sector in Cairo and the regions, in celebration of the International Museum Day.

Ganoush sent an official representative from the sector to receive the award from the Director of the UNESCO Regional Office and the President of the International Council of Museums in Egypt, who praised the museum's achievements and looked forward to its continued success.

The Museum of Fine Arts is located in the Muharram Bey area in Alexandria and is considered the first museum built specifically to be a museum of fine arts in Egypt and the Middle East. Engraving and printing works, in addition to some sculpture works by two Egyptian-European examples, including some of the works of the most famous Egyptian example, Mahmoud Mukhtar. The museum includes one of the most important exhibition halls, which is the Hamed Owais Hall for changing shows, as well as a large theater and a building for activities. An annex to the museum is the oldest historical library in Egypt, the Municipal Library. Which contains the main books, including "Description of Egypt" and more than six thousand manuscripts, which made it the largest written treasury in Alexandria.