Today's events... The conclusion of the Egyptian People's Forum in Arish and Don Giovanni at the Bibliotheca Alexandrina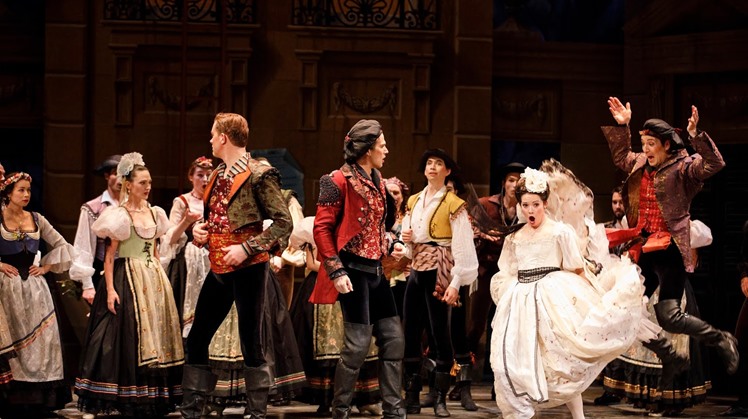 Sun, May. 21, 2023
Today, Saturday, May 20, 2023, a number of cultural and artistic events will be held in a number of creative bodies and centers, including:

The conclusion of the eleventh cultural forum for the people of Egypt for the youth of the governorates, which was held from 14 to 20 May.

A cultural symposium and a documentary exhibition will also be hosted by the Palestinian Tales platform in the Egyptian House of Architecture, at exactly 5:30 pm. The exhibition and symposium will open on May 20, and its activities will continue until May 22, and it will be run by Samar Dowidar, a researcher and director of development and cultural projects, founder of Mubadara. Palestinian Tales" for the family archive.

At six o'clock in the evening, the Kitabjia Library in Maadi will host a signing ceremony and discussion of the novel "Café Paradiso" by Sharif Al-Asfouri, published by Dar Al-Mahrousa for Publishing. The novelist Duha Assi and critic Osama Al-Futtaim will participate in the discussion.

The group of short stories "Al-Huram", by the Syrian writer Zakaria Tamer, will be discussed at exactly five o'clock in the evening, at the headquarters of the International Book Center in its headquarters located behind the High Court of Justice in central Cairo. Discussing and analyzing the anecdotal works dealt with by the team.

The Doroob Hall in Garden City is organizing an exhibition entitled "Egyptian Features" by the artist Adham Lotfy, at six o'clock in the evening. The exhibition will be opened by the artist and critic Salah Bisar.

The Opera Don Giovanni will also present a concert at the Bibliotheca Alexandrina Theater, with the support of the Goethe Institute, and conducted by Maestro Nayer Nagy, Leader of the Bibliotheca Alexandrina Orchestra, at exactly seven o'clock in the evening.