The Arab Atelier for Culture and Arts hosts exhibitions of Sudanese artists.. Know the details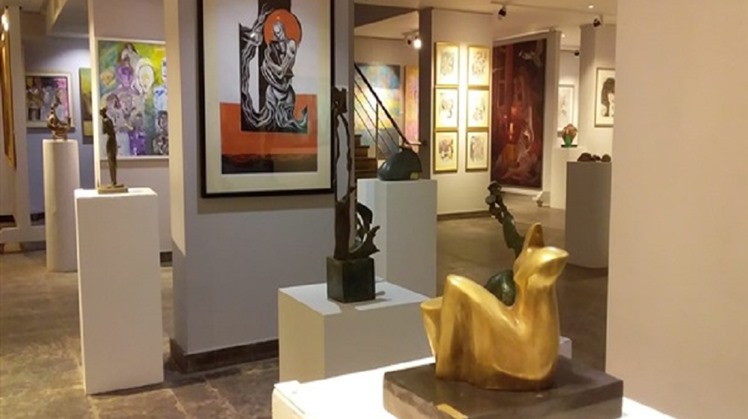 Wed, May. 17, 2023
The Arab Atelier for Culture and Arts, headed by the visual critic Hisham Qandil, will organize, at 7:00 pm next Saturday, in the Mohandessin Gallery, fine exhibitions for a number of Sudanese artists, including artists Nader Hilal and Fathi Abdel Salam.

The exhibitions will last for three weeks in the four halls of Dhi, and the first exhibition of Sudanese artists comes in solidarity with the tragedy of the brotherly Sudanese people. Artists Awad Abu Salah, Omar Sabir, Sheikh Idris, Amr Kamal, Al-Tayeb Al-Hadiri, Atef Al-Hajj, Hatem Madani, Salwa Muhammad, Sarah Assem, Moataz Hamdan, Kamal Hashem and Sabah Jabara participate in it.

Hisham Kandil says that the participating Sudanese artists are wonderful examples of the strong Sudanese plastic movement, which is characterized by its belonging to the Sudanese-African environment and heritage in a contemporary way.

And the second exhibition by the creative artist Nader Helal, who participated in many exhibitions inside and outside Egypt and held more than one personal exhibition.

As for the third exhibition, it is for the great artist, Dr. Fathi Abdel Salam, one of the most prominent photographic artists in Egypt, and it is the first photographic exhibition that Dhay presents, as the artist participated in many local and state exhibitions and held more than one personal exhibition.