The Minister of Culture announces the opening of museums for free, in celebration of the International Museum Day tomorrow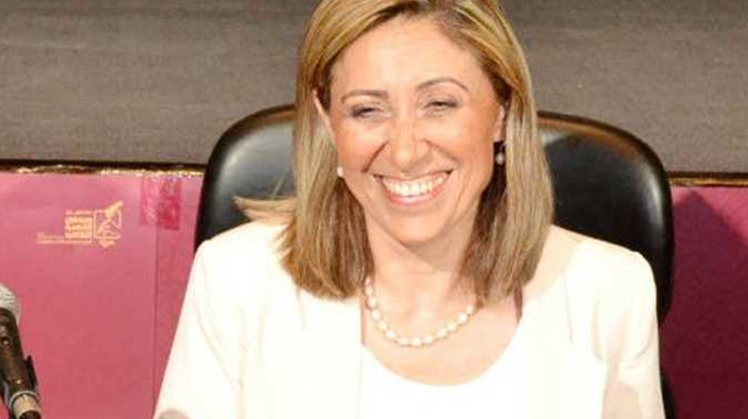 Wed, May. 17, 2023
Dr. Nevin Al-Kilani, Minister of Culture, announced the opening of art and national museums affiliated with the Ministry of Culture for free tomorrow, in conjunction with the International Museum Day, which falls on the 18th of May.

Dr. Nevin Al-Kilani, Minister of Culture, said: The celebration of this day will be through a busy program that includes artistic and cultural events aimed at raising awareness of the important role that museums play in advancing artistic taste, preserving heritage, defining the history of symbols, and raising awareness of the role that museums play in community development. .

The Minister of Culture indicated that the activities will be in museums belonging to the plastic arts sectors and the Cultural Development Fund in Cairo and the governorates, including in Cairo the museums of "Mohamed Mahmoud Khalil, Mahmoud Mukhtar, Hassan Heshmat, Effat Nagy Saad Al-Khadem, Naguib Mahfouz," and in Giza the museums of "Mohamed." Naji, Ahmed Shawky, Taha Hussein, Mustafa Kamel, Zakaria Al-Khanani, Aida Abdel-Karim, and Umm Kulthum.

This is in addition to "Museums of Fine Arts, Mahmoud Saeed Center for Museums in Alexandria, Al-Nasr for Modern Art in Port Said, Al-Abnudi for Al-Sirah Al-Hilalia in Qena, Al-Mansoura Al-Qawmi - Ibn Luqman House."

For his part, Dr. Walid Qanoush, Head of the Fine Arts Sector, said: "The sector celebrates this day by preparing a parallel artistic and cultural program that starts from ten in the morning until five in the evening, to emphasize the importance of museums and their role, as the Mohamed Naji Museum is holding a symposium entitled "Museums and African Cultural Heritage It will be accompanied by a display of a number of works and handicrafts. The Zakaria Al-Khanani Museum and Aida Abdel-Karim in Mariouteya organize a cultural symposium and an art exhibition. Episodes of discussion sessions on "technology and a future vision for the concept of museums" and "sustainability and support for the societal and economic impact of museums", accompanied by a number of various art workshops and an exhibition of the museum's holdings in Hamed Owais Hall, and the Museum Education Department has prepared a program of various art workshops in a number of museums ".

For his part, Dr. Hani Abu Al-Hassan, Head of the Cultural Development Fund Sector, said: "The activities at the Umm Kulthum and Naguib Mahfouz museums affiliated with the sector, which began with holding workshops at the beginning of this week, aim to increase awareness and knowledge among the public, spread culture, and encourage culture." Practicing various literary hobbies, nurturing and motivating talents.