Q&A: Learn all about the decision to allow free photography within museums and archaeological sites in Egypt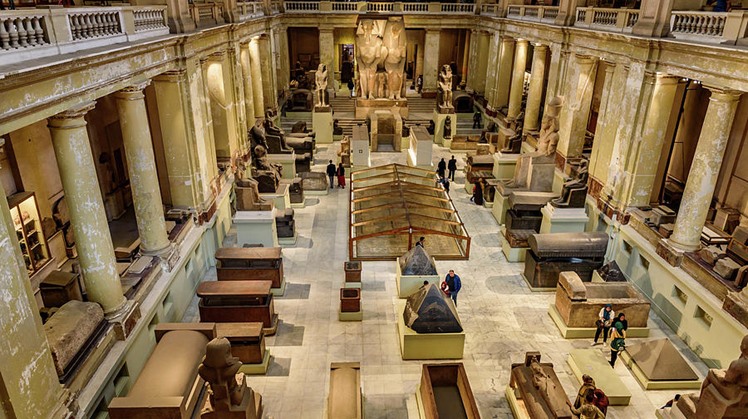 Thu, Aug. 1, 2019
CAIRO - 1 August 2019: The Board of Directors of the Supreme Council of Antiquities decided at its last session to approve the free photography of mobile phones to visitors in museums and archaeological sites throughout Egypt, starting today.


What is the point of this decision?

This decision comes within the framework of the keenness of the Ministry of Antiquities to promote Egypt's unique and great monuments and civilization, as well as to encourage the tourism movement in Egypt, pointing out that no one is allowed to use "flash" mobile phones during photography in all museums and archaeological tombs, as well as Abu Simbel temples.

What is the benefit of this resolution as well?

Sabah Abdel Razeq, director general of the Egyptian Museum of Liberation, said that the decision of the Antiquities Authority's Board of Directors to allow the photography of archeological sites and museums is increasing the publicity of ancient Egyptian artifacts and civilization.

What is the actual implementation of this decision?

The visitors of the museums and archeological sites can take pictures of the monuments and the artifacts displayed, and because of the spread of social media platforms, they can publish these images on these platforms, which helps to promote Egypt's artifacts because of the extensive use of these platforms.

What is allowed and what is not in photography?

The mobile camera is allowed without the use of the flash. Inside the halls such as the hall of mummies and Tutankhamun, photography is forbidden, you will find signs that can guide you when you can use your mobile and when you can not. It's worth mentioning that this decision doesn't affect the use of ordinary cameras, and the prices of camera tickets are still the same, 50 pounds for foreigners and 20 pounds for Egypt .