Inauguration of the exhibition "Egypt - Mexico" at the Ahmed Shawky Museum to raise awareness of climate change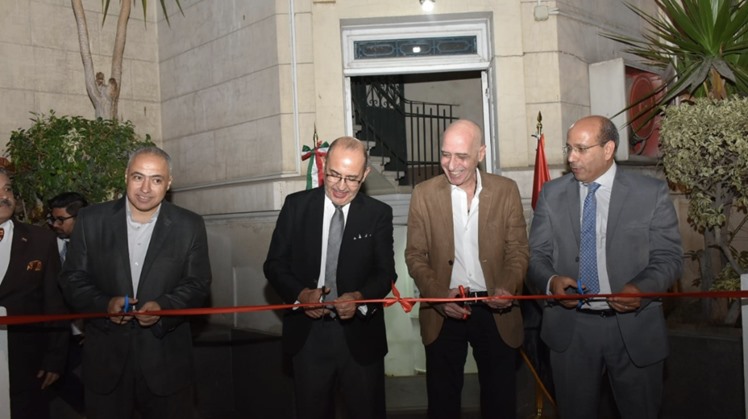 Sun, Sep. 18, 2022
Dr. Khaled Sorour, Head of the Plastic Arts Sector, accompanied by Jose Octavio, Mexico's Ambassador in Cairo, Dr. Fathy Abdel Wahab, Head of the Cultural Development Fund Sector, and Ahmed Abdel Fattah, Head of the Central Administration of Museums and Exhibitions, inaugurated the Egypt-Mexico Bilateral Exhibition of Cartoonists for Awareness of Climate Change, at the Karma Bin Hani Center at Mathaf. Prince of poets Ahmed Shawky.

Since 1995, the United Nations Climate Change Conference (COP) has served as a platform for expressing concerns and concerns about global warming, and its impact on the planet. In this forum, a series of strategies, actions and solutions to problems that have been the focus of attention at the international level have been proposed.

In line with global efforts to raise awareness of this phenomenon, the Mexican Embassy in Egypt, a group of Egyptian caricaturists and the University Program for Asian and African Studies of the National Autonomous University of Mexico are promoting the Caricature and Graphic Arts exhibition, with the aim of discovering the climate challenges facing the world through the language of arts and design, and encouraging actions to solve them. for the benefit of mankind.

For this purpose, creative Mexican and Egyptian cartoonists and cartoonists were invited, who, through color, technology, creativity and satire, have been able to present and present phenomena associated with climate change, such as natural disasters, droughts, deforestation and the degradation of ecosystems.

Mexico has been a leading country in the fight against climate change being one of the first countries to sign and ratify the Paris Agreement, and at the same time Egypt has taken the lead in the issue by chairing the Conference of Parties on Climate Change - COP27 which will be held in November 2022 in Sharm El-Sheikh.

Climate change, despite its global significance, is still not fully understood by some social actors, so the talent, outlook and dialogue between Egyptian and Mexican painters and cartoonists in this regard is not only an example of an alliance that has overcome geographical distance through art, but also A joint effort for greater respect and awareness for the sake of our planet.