The launch of the annual conference of the Arabic Language Academy, in the presence of a group of innovators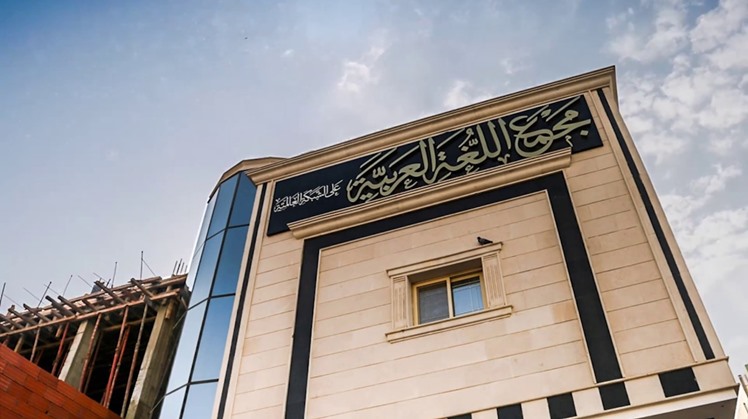 Mon, May. 9, 2022
The Academy of the Arabic Language in Cairo will host a group of thinkers, creators and poets in the 88th session of its annual conference, which will start next Monday, May 9th. The conference will be hosted by Counselor Abdel Aziz Salman, Vice President of the Supreme Constitutional Court, Dr. Hegazy, the poet Farouk Jweideh, Dr. Muhammad Al-Mansi Qandil, Dr. Muhammad Al-Makhzanji, the narrator Ibrahim Abdel-Majid, Dr. Reem Bassiouni, and the writer Hala Al-Badri.

This year's Academy conference comes under the title "Arabization of Science: Experiences, Problems, and Solutions." And a symposium entitled "Experiments in the Arabization of the Human, Basic and Applied Sciences", and a number of creators and poets, and some members and experts of the Academy, in addition to a number of valuable scientific lectures, including: "Methods of setting scientific terms for Arabs," by Dr. Muhammad Hassan. Abdel Aziz (a member of the Academy), and "Experiments in Arabizing Science on the Internet" by Dr. Ayedh Al-Radadi (a member of the Academy's correspondent from Saudi Arabia), and "Experiments of Arabization in the Horizon of the National Project," by Dr. Hassan Bashir (member of the Academy's Conference from Sudan). ), and "Reflections on issues of language and Arabization" by Dr. Ahmed Shahlan (corresponding member of the Academy from Morocco), "My experiences in translation: problems and solutions", by Dr. Muhammad Hamdi Ibrahim (the expert in the Academy), and "Arabization of higher education in the Syrian Arab Republic." Strengths, weaknesses, and lessons benefit", by Dr. Qassem Taha Al-Sarah (the expert in the complex), "Translating and Arabizing science towards its digitization using artificial intelligence" by Dr. Ayman Ahmed Shaheen (the expert in the complex), and "Arabization between the duty of scholars and the responsibility of Arab countries" by Dr. Mahmoud El-Sayed (head of the Language Academy) Arabic in Damascus).

In its closed sessions, the conference will discuss various scientific, linguistic and literary terms in: medicine, engineering, literature, mathematics, dialects, linguistic research, computers, words and methods, petroleum, Sharia, biological sciences, agriculture, geology, media, anthropology, education, psychology, and environmental sciences. geography, chemistry and pharmacy, history and archeology, physics, philosophy, and the terms of civilization.

The conference will conclude its agenda on Thursday, May 19, with a number of decisions and recommendations, and a final report on its work presented by the Secretary-General of the Academy, Dr. Abdel Hamid Madkour, and a speech by one of the non-Egyptian members of the conference, then the closing speech by Dr. Salah Fadl, President of the Academy.