The Minister of Culture honors the families of the martyrs at the celebration of the National Film Center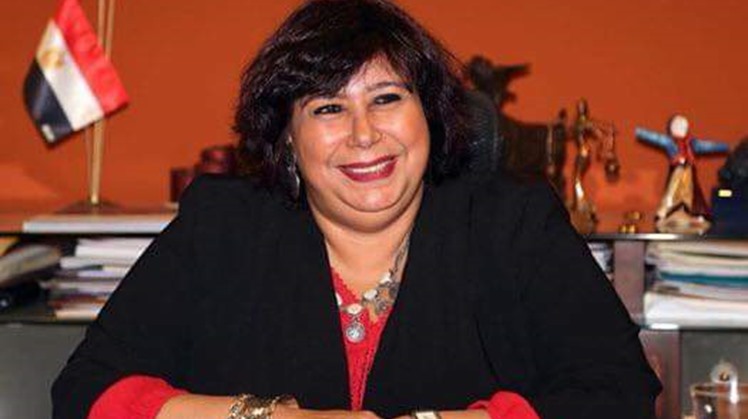 Sun, May. 2, 2021
The Minister of Culture, Dr. Inas Abdel Dayem, will honor a group of families of our righteous martyrs from the army and the police, on next Wednesday, May 5, at the Hanager Cinema at the Egyptian Opera House at half past nine in the evening, within the framework of the Ministry of Culture's interest in commemorating the martyrs and highlighting their heroic role in defense of the homeland and strengthening the thinking of generations Coming up with the importance of the role of these heroes and that they always remain in all our minds.

This comes as part of a celebration organized by the National Center for Cinema headed by scriptwriter "Mohamed Al-Basousi", during which the documentary film "The Martyr", directed by Atef Shukry, is screened, in which he deals with human stories of the martyrs who sacrificed their lives for the homeland.

Its events also deal with the book "Tales of the Children and the Land" by Muhammad Nabil, which narrates the stories of some of the martyrs of the Egyptian armed forces and police in their war against terrorism and extremism.

The "martyr" is the first of a series of films to be worked out for the coming period to document the stories of the heroes who sacrificed their lives for the sake of the homeland and a guarantee of its security and stability. It also approaches some human and patriotic aspects of the heroes 'lives and how they lived defending the security of the homeland and ultimately won the greatest honor and dearest title, which is martyr.

For its part, Abd al-Dayem will deliver the shields of honor to each of the martyrs' mothers, Lieutenant Colonel / Sherif Muhammad Omar, Police Major / Muhammad Anwar Jumaa, Corporal / Imad Amir Rushdie.

It is noteworthy that the events are held with all preventive and precautionary measures taken to maintain the highest possible levels of safety and security for all participants and guests, with a commitment to wear medical masks inside the hall.