Learn about the Naqada III civilization, after the discovery of graves belonging to it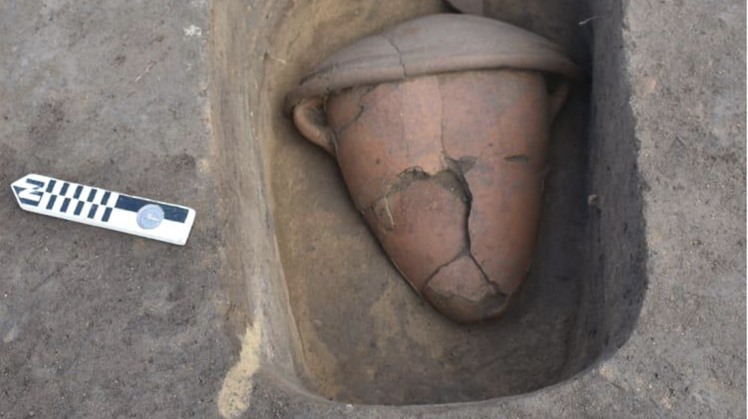 Sat, May. 1, 2021
The archaeological mission working in the area of ​​the antiquities of Dakahlia, headed by Dr. Sayed Al-Talhawi, succeeded in uncovering tombs dating back to three different stages of civilization. Among the tombs that were found were 68 tombs dating back to the stage of Lower Egypt civilization, five tombs from the Naqada III era and 37 tombs from the Hyksos era, This is during the archaeological excavations in the Kom al-Khalijan area in the Dakahlia Governorate, and excavations are still continuing to reveal more secrets of this region, and for this we will review in the next lines an overview of the Naqada III civilization.

The third Naqada civilization (about 3200 to 300 BC), and this civilization was characterized by several advantages, including the development of the method of preparing the dead, especially the members of the upper class, as the number of tomb chambers increased to two, and the body of the person that was mummified was shown in them, as it was placed with him. General, drink and furniture, as did the people of the first and second Naqada civilizations with their dead.

In that period of time, copper was used on its widest scale, and pottery industries were fully mastered, and they were decorated with figures representing humans, animals and plants, and bottles were decorated with boat shapes, and in that period of time the city of "Bhutto" in Delta, Egypt began. In appearance, growth and progress.

Among the things that attract attention is the emergence of the principles of hieroglyphic writings on vessels and pottery products in that period, thus the end of a long period of preparation and preparation for a great civilization.

It is noteworthy that the five tombs recently found, dating back to the Naqada III period, are oval-shaped pits cut into the sandy island layer, including two tombs whose sides, bottom and roof were covered with a layer of mud, and the mission found inside the pits a set of funerary furniture characteristic of this period, which is They are cylindrical and pear-shaped vessels, in addition to the kohl bowl, the surface of which was decorated with drawings and geometric shapes, and a small mass of shafts was found on it that was used for the kohl dish.