Artistic performances: Tanoura, folklore, and The Puppet Show in Al-GOury weekly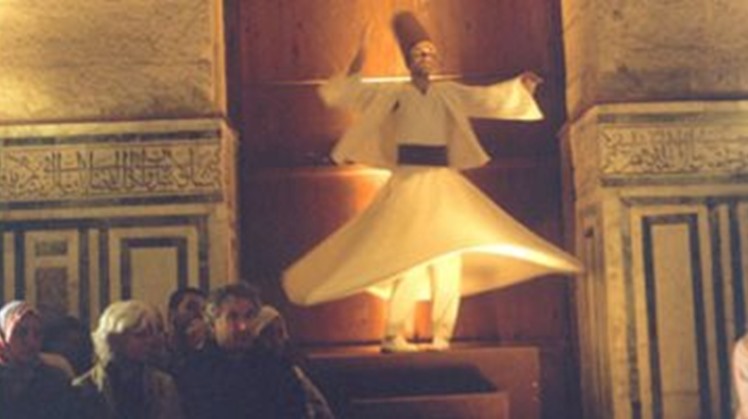 Sun, Feb. 14, 2021
The Tanoura Traditional and Nile Folk Instruments groups continue to present their weekly concerts at the Innovation Dome Al-Ghoury Center on Al-Azhar Street, and Beit Al-Suhaimi on Al-Muizz Street, where the Tanoura heritage group performs at exactly 7:30 p.m. Saturday and Wednesday evening at the Al-Ghoury Dome Creativity Center.

The "Tanoura Heritage Band" is one of the most important groups of the General Authority for Cultural Palaces, as it performs its performances accompanied by traditional musical instruments such as "the flute, the tabla, and the rababa". The band's activity began in February 1988, and it participated in many national events inside Egypt. In addition to major international festivals.

The Nile Troupe for Folk Instruments of the General Authority for Culture Palaces also performs at the Beit Al-Sehaimi Creativity Center, at exactly seven o'clock in the evening Sunday of every week, and the band presents a variety of traditional songs and authentic folklore, and the band is the oldest Egyptian group for folklore and music, which participated in Many international forums, and Egypt was represented in several competitions, in addition to the Al-Aragouz and Shadow Imagination shows, Beit Al-Suhaimi, at exactly seven o'clock in the evening on Friday every week.

It is worth noting that Al-Ghoury Agency is part of an architectural group built at the end of the Mamluk era and its importance is due to the fact that it was established in the era of the Circassian-Mamluk, which is Al-Ashraf Abu Al-Nasr Qanswa Al-Ghoury, who took over the rule of Egypt from 1501 to 1516, and he was graduated thanks to his intelligence until he assumed the rule Egypt, the last of the Mamluk sultans, with the end of his era came the Ottoman conquest.

Qansuh Al-Ghoury built his important architectural group in the history of architecture, which consists of Al-Ghoury Agency - Al-Ghoury Mosque - Dome, Sabil, Book, and Al-Ghoury School. It is located at the end of Al-Ghoury Street at its intersection with Al-Azhar Street and takes the form of a distinctive architectural block, as it takes a single extension that shows its lines in all parts of these Architectural block.