All you need to know about the history of the Aswan Sculpture Symposium after the decision to postpone it for next year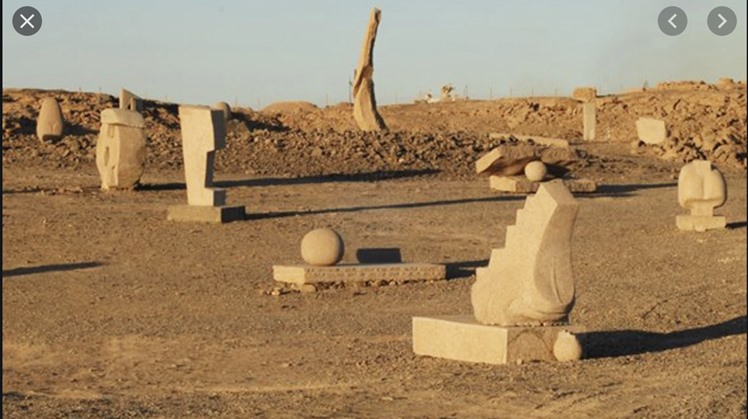 Sun, Jan. 10, 2021
After it was decided to postpone the 26th session of the Aswan Symposium, which was scheduled to be held from January 19 to March 9, 2021, provided that the new session will be held on schedule next year in January 2022, this came in implementation of the decisions of the Presidency of the Council of Ministers regarding measures to limit the spread of the virus Corona, by postponing all artistic and cultural events and festivals, we will review, in the following lines, the history of the Aswan Sculpture Symposium.

The Aswan Symposium was established in 1996 by the late international plastic artist Adam Hanin while the artist Farouk Hosni assumed the Ministry of Culture. The symposium is held annually in Aswan Governorate, southern Egypt, in the Shallal region.



The symposium aims to revive the art of sculpture on granite, which has gradually disappeared and turned into an architectural craft, by inviting international artists to partner with locals and craftsmen to produce art pieces in workshops that are held for a period of two months before the launch of the symposium.

Attributing to the success of the Symposium roundabouts, the open museum project for the Symposium was launched in the waterfall area in Aswan to include the sculptural works produced by its sessions, 33 acres were allocated to it in the waterfall area in Aswan.

It includes the open theater area built on an area of ​​200 meters, and an exhibition hall for artistic works, next to the administrative offices and infrastructure works, as it is an international museum that includes about 320 works of art by major sculptors from various countries of the world, and it has been included in tourist attractions, as it is the only museum of its kind in the region. The Middle East also features its location on a high hill overlooking the Aswan Nile.

During a quarter of a century, the life of the Aswan International Sculpture Symposium, more than 150 of the world's most important sculptors from 44 countries participated in it.