The Grand Egyptian Museum obtained the ISO certificate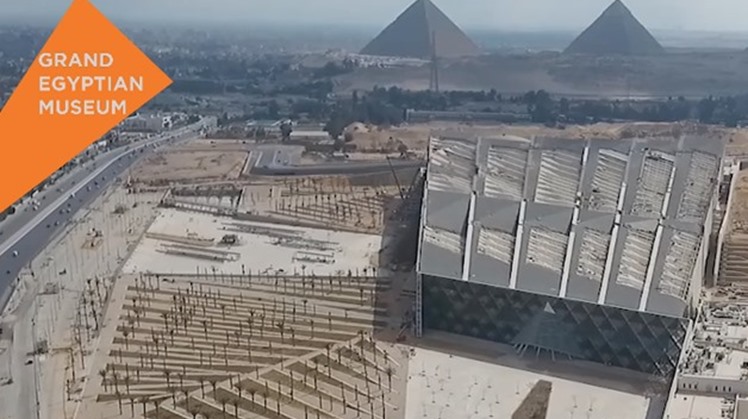 Thu, Oct. 1, 2020
The Grand Egyptian Museum undoubtedly has the highest international standards in the field of occupational safety and health, and for this reason, Engineer Hany El Desouky, Executive Director of the National Accreditation Council, handed over the ISO certificate to the General Supervisor of the Grand Egyptian Museum project and the surrounding area, and during the next lines we review the details.

Q / Is this the first time an Egyptian museum has been awarded an ISO certificate?
A / This certificate is the first time at the level of Egyptian and international museums that an ISO certificate is granted to a museum for a period of 3 consecutive years and is renewed annually to monitor the performance and application of the city safety and health standards.

Q / How was the Grand Museum awarded the ISO?
A / ISO certification (ISO45001: 2018) requires requirements such as: the methodology of the institution or museum in the approach to safety, occupational health, planning and performance evaluation, continuous improvement, and risk management, in addition to the application of the requirements of international standards for the occupational safety and health management system contributes to increasing flexibility Regulatory, by proactively preventing risks, stimulating innovation, and continuous improvement of all activities of the Antiquities Restoration Center at the Grand Egyptian Museum, as well as promoting the compatibility of all various operations and activities with relevant legislation and laws.

Q / How was the Grand Museum designed?
A / The design of the Antiquities Restoration Center in the Grand Egyptian Museum was taken into consideration the highest standards for the application of occupational health, safety and environmental measures, and many methods of protection from fire and explosion are available at work sites, with all workers trained on how to use them, so the Grand Egyptian Museum enjoys the highest safety standards And safety, which is reflected in the safety of visitors and dealers of the Grand Egyptian Museum.

Q / What does the ISO certification represent for the Grand Egyptian Museum?
A / The Grand Egyptian Museum - the Antiquities Restoration Center - obtained an ISO certificate for occupational safety and health in light of the current conditions that the world suffers from, which is the Corona crisis, and the necessary and proactive measures taken by the museum to limit the spread of disease among workers and dealers with the museum, represents The best evidence of applying the highest safety standards, employee commitment, and a wise vision of leadership.

Q / What is the benefit for the Grand Egyptian Museum to obtain the ISO?
A / Obtaining the ISO certificate will have a positive impact on Egyptian tourism, as the tourist will be assured of his safety and security in the Grand Egyptian Museum, which applies the best international safety standards and applies them professionally, in order to maintain his safety and security by all possible means.