All you need to know about the latest developments in The Museum of Egypt's New Administrative Capital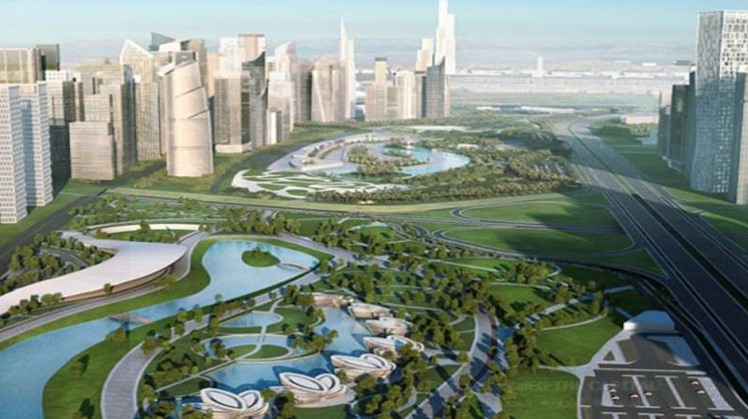 Sun, May. 17, 2020
The Ministry of Tourism and Antiquities continues to work in the Capital Administrative Museum in defiance of the Corona virus, while following the precautionary measures to prevent the transmission of infection. Recently, Dr. Khaled Al-Anani, Minister of Tourism and Antiquities, held a meeting with Dr. Mustafa Waziri, Secretary-General of the Supreme Council of Antiquities, and Dr. Nevin Nizar, Minister's Assistant for Museum Display Affairs, and a believer Othman, head of the museums sector; To find out the latest business developments in the new administrative capital museum, and for this reason we review in the coming lines the most important information about the museum.

Q / What is going on in the administrative capital museum?
 
A / The installation of two display screens and screens for multimedia films is underway, and plans and sculptural machines are being prepared for display to clarify the shape of each of the ancient Egyptian capitals that are the subject of the show, the nature of residential architecture and religious buildings and the most famous features.

Q / Will interactive films be presented at the opening of the museum?
 
A / Of course, it will be presented in cooperation with the Bibliotheca Alexandrina, where an interactive panoramic movie (Culturama) will be prepared on the capitals of Egypt over the ages from the oldest capital which is "Memphis" to the new administrative capital.

Q / Will the technological media be prepared for use by visitors?
A / A number of other technological media, such as mobile phone applications (Mobil Apps) will be applied to the artifacts, and the data presentation technologies associated with them will be used through a three-dimensional visualization, with detailed information on the artifacts available to encourage visitors to interact with the story of the show.

Q / How many pieces were transferred to the Administrative Capital Museum?
C / So far, he received more than 550 artifacts from the museum.

Q / How many pieces will be displayed in the museum when it opens?
A / According to a protocol, 1,000 artifacts will be loaned to the museum, for a period of 10 years, renewable.