Corona virus causes the art market to flourish online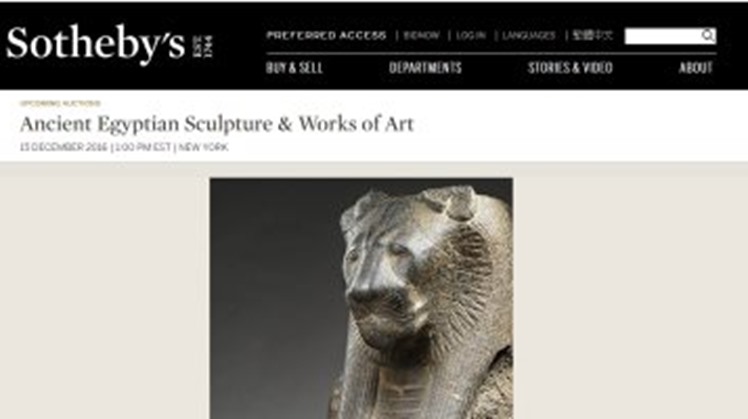 Tue, Mar. 24, 2020
The spread of the Corona epidemic virus caused the closure of many international museums and the postponement and cancellation of international artistic and cultural festivals. We expected that the art market will be affected by the negative, but the truth came in contrast to the expected, as the art market flourished online through the process of buying and selling "online". With the passage of time, the internet has proven that it is not only an effective research tool, but it often provides an acceptable alternative to the real thing, according to the "Telegraph" website.

If you searched for how to buy artworks online, the first site that appears on Google is the Artfinder Auction and when you describe the auction site you find many artworks, whether expressive, symbolic, surreal, impressionist, or abstract (engineering or organic) etc. Prices are reasonable at the lowest From £ 500 a plate.

 

Peterson, one of the experts in the marketing of artwork, said that the auctions most likely to survive are those that have a solid reputation for valuing and selling holdings in the traditional way. The term "holdings" means things that have stored value based on principles and commercial records. Well established.

 

It is noteworthy that the art market on the Internet reached 870 million dollars in 2012, and reached 4.64 billion dollars in 2018, so it is certain that the art market is blooming during 2020, and here are the most prominent auctions of fine arts in the world:

Bonhams Auction
Bonhams is developing a high online sales and bidding system

Christie's
Throughout the year, multiple auctions have been created in various countries backed by sophisticated videos, attracting 41 percent of new buyers to Christie's, the average selling price in 2018 was about $ 8,357.



Sotheby's
The electronic version of the famous British auction house. Customers who registered online can bid as if they were in the auction room. Additionally, Sotheby holds regular sales online.

 

Heritage auctions
Based in Dallas but globally auctioneering covers a wide range of art and collectibles, online auction sales for 2018 totaled approximately $ 487 million.

The art of new blood
The auction aims to display and sell the works of prominent emerging artists, and the prices range from 175 pounds to 10,000 pounds.

Saatchi art
Featuring Saatchi Art, the world's largest selection of original art, the auction offers over 1.1 million original paintings, drawings, sculptures and photos to more than 74,000 emerging artists from more than 100 countries.