Egypt's Sisi stresses importance of localizing industry, transferring technology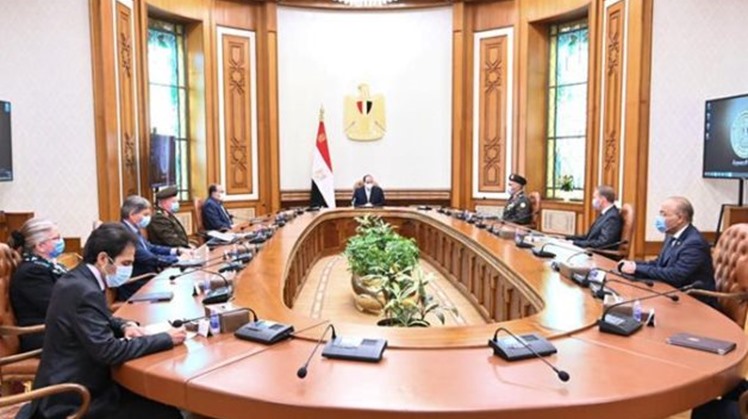 Sun, Feb. 21, 2021
CAIRO – 20 February 2021: Egyptian President Abdel Fattah El Sisi stressed the necessity of localizing industry and transferring technology as a fixed approach the Egyptian state aims to achieve with foreign companies working in Egypt in various fields.

The president's remarks came as he met with state officials on Saturday as well as the heads of Czech's Sigma Group, Japan's Torishima, Germany's KSB Group and Hungary's Ganz, the Presidency said in a statement.

"The meeting discussed issues concerning water pumping stations transporting irrigation water from Bahr Al-Baqar drain for the cultivation and land reclamation in North and Central Sinai," the statement read.

"These efforts are made in cooperation with major international specialized companies with long-standing experience that have been operating in Egypt," the Presidency added.

During the meeting, Sisi highlighted a broad scope in Egypt where these companies can carry out their activities. He also referred to the great investment and job opportunities provided by the mega development projects in Egypt.

These projects include the reclamation of agriculture lands and water transportation from sewage and water treatment plants, according to the president.

The meeting was attended by Presidential Advisor for Urban Planning Amir Sayed Ahmed, Chairman of the Engineering Authority of the Armed Forces Ehab Al-Far, and Director of the Water Department at the Engineering Authority Essam Galal.