All You Need To Know About The Egyptian archaeological museums scheduled to open in 2020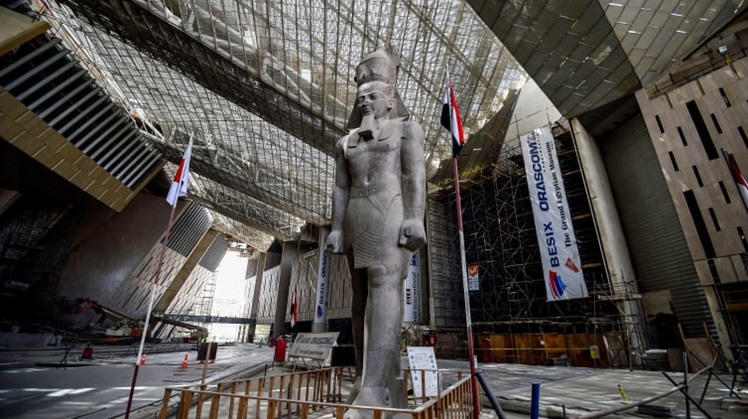 Mon, Sep. 7, 2020
The Ministry of Tourism and Antiquities is working to complete a large number of archaeological projects, within the framework of revitalizing the tourism movement in Egypt, as it is scheduled to witness during the coming period a number of openings of some archaeological museums, which include a number of ancient Egyptian treasures, and during the next report we review some of them.

Q / What museums are scheduled to open during the coming period?
A / It is scheduled to open the Royal Vehicles Museum in Bulaq, the Sharm el-Sheikh Museum, the Civilization Museum in Fustat.

Q / What is the size of the achievement in the Sharm el-Sheikh Museum?
A / 98% of the project's work has been completed, as the museum includes 6 exhibition halls, an administrative building, a cafeteria, a building for restaurants and cafeterias, a building for bazaars, antique shops, an open theater, and a rest building for employees and internal security.

Q / How big is the achievement in the Royal Vehicles Museum?
A / The museums sector of the Supreme Council of Antiquities has completed the work of preparing and placing a number of artifacts inside the Fattarin to enrich the scenario of the museum display at the Royal Vehicles Museum, where a number of artifacts were placed inside the two display vators, including the medals of Khedive Ismail and the Nishan of Agriculture, which were made of gold, silver and enamel. Colored, and a medal from the Egyptian Equestrian Federation made of gold. A date for the opening awaits.

Q / What was done in the National Museum of Civilization?
A / Work is underway to complete the final stages of the works in the central exhibition hall, and the development of the display scenario in it, prior to the imminent opening of the museum, the completion of the exhibition hall of the royal mummies and the exhibition fatters and their lighting systems. It is planned to transfer 22 mummies from the Egyptian Museum in Tahrir to the Museum of Civilization within the framework of A huge celebration befitting the royal mummies.