Corona virus crisis has resulted in the decline of the GDP by LE 130 billion: Egypt's Finance Min.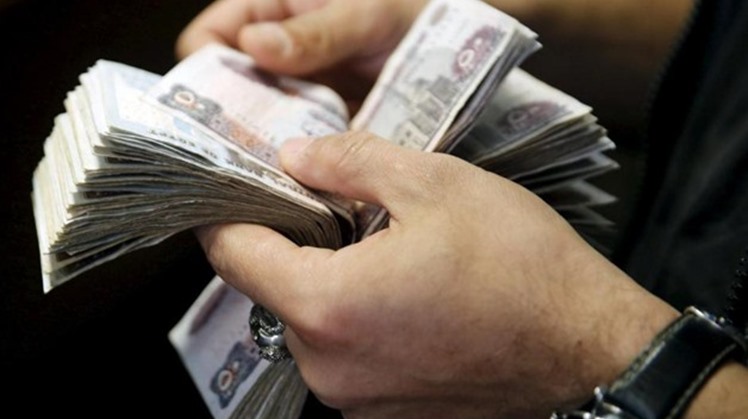 Tue, Jun. 9, 2020
CAIRO - 9 June 2020: Egypt's Finance Minister Mohamed Ma'it said the coronavirus crisis has resulted in the decline of the GDP by LE 130 billion and the targeted growth rate during the current fiscal year from 6 percent to 4 percent.

In a statement, Ma'it pointed out that the total tax and non-tax revenues decreased by LE 124 billion due to the economic repercussions of the coronavirus.

About LE 63 billion out of LE 100 billion had been spent to support the health sector and the most affected sectors since the beginning of the pandemic outbreak, Ma'it noted.

Earlier, President Abdel Fattah El Sisi directed officials to allocate LE 100 billion within the framework of a comprehensive strategy to fight the virus.

A sum of LE 11 billion had been allocated to support the state's health sector and meet its needs against the pandemic, the minister stated.

Moreover, a total of LE 400 million had been allocated to fund the appointment of 7,000 teaching assistants at the faculties of medicine to work at the university hospitals nationwide.

The minister said that the industry sector was backed by LE 16.6 billion in addition LE 3 billion had been allocated to support the Export Development Fund from April to June as well as LE 5 billion for supporting the tourism and aviation sectors.

The General Authority For Supply Commodities (GASC) received LE 6 billion to import additional quantities of wheat, he added.

A sum of LE 3 billion had been allocated for the irregular labor and LE 450 million for the Education Ministry to hold the Thanaweya Amma exams along with taking the precautionary measures.

The Supply Ministry also received LE 28.6 billion to secure Egypt's strategic commodities, including LE 16 billion to buy the local wheat.

Moreover, an amount of money worth LE 3.7 billion had been allocated to different authorities over the past three months.