Egypt's Chief of Staff follows up training of forces in North Sinai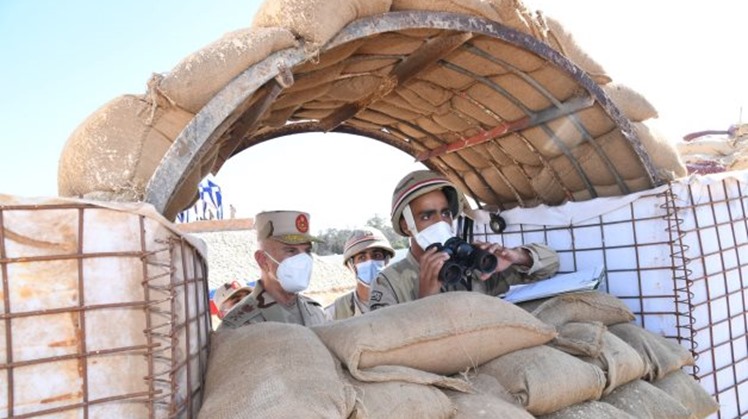 Mon, Dec. 28, 2020
CAIRO – 28 December 2020: On Monday, December 28, Chief of Staff of the Egyptian Armed Forces Mohamed Farid followed on the training camp of the troops deployed in North Sinai, according to the spokesman.



The commander visited the various training fields and held conversations with the soldiers expressing his appreciation for the efforts they make to be fully qualified to carry out all the tasks they are assigned under any circumstances.



The chief of staff praised the successes the troops have achieved in eliminating terrorists' hideouts, and restoring normal safe life in North Sinai.



Farid delivered the greetings of Commander-in-Chief of the Egyptian Armed Forces President Abdel Fatah al-Sisi, and Minister of Defense and Military Production Mohamed Zaki.