interest of Libyan state comes in first place: Egypt's Sisi in a meeting with head of Libyan Presidential Council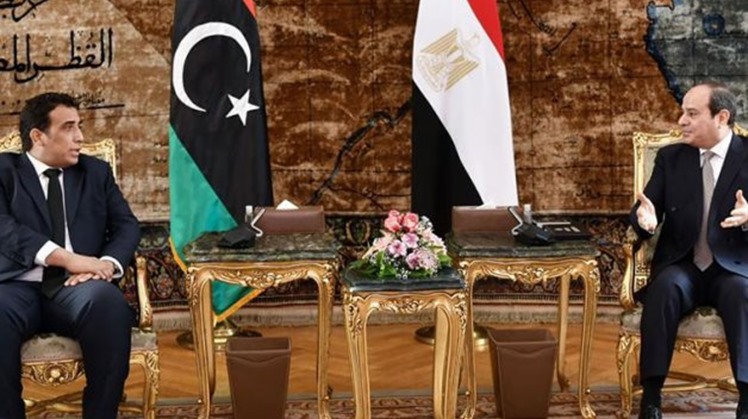 Tue, Nov. 23, 2021
CAIRO - 23 November 2021: Egypt's President Abdel Fattah el-Sisi met with Head of the Libyan Presidential Council Mohamed al-Menfi on the sidelines of the COMESA summit in the New Administrative Capital on Tuesday.

Sisi emphasized that Egypt's primary goals for the Libyans is peace and security and that their will becomes a reality.

He added that the higher interest of the Libyan state comes in the first place, including territorial integrity and ending foreign interference.

The Liban parliamentary and presidential elections are schedueled to be held in December.

Egypt has long called for the exit of foreign mercenary from Libya and to implement the Declaration of the Paris International Conference for Libya on Nov. 12.