Egypt's FM visits Paris to discuss reviving serious peace talks between Israelis, Palestinians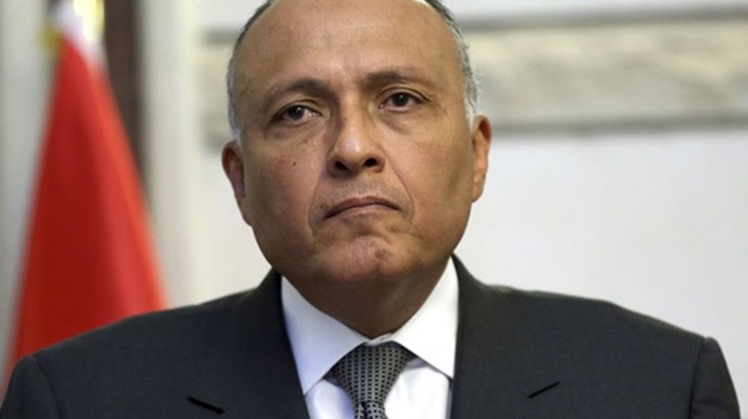 Thu, Mar. 11, 2021
CAIRO – 11 March 2021: Egypt's Minister of Foreign Affairs Sameh Shokry held a meeting with his Jordanian, French, and German counterparts in Paris on Thursday as the quartet has been examining ways of reviving serious peace talks between Israel and the Palestinian Authority.



The minister said in the press conference held afterwards that Egypt is working diligently towards those aspired negotiations stressing that the Palestinian people deserves to get its legitimate rights.



Shokry added he looks forward to the international community's support to end the Israeli-Palestinian conflict.



In December, a quartet committee between the foreign ministers of Egypt, France, Germany and Jordan convened in Cairo to discuss the ways of reviving the peace negotiation between Israel and Palestine as it has been suspended since April 2014.



The quartet was established in February 2020 on the sidelines of the Munich Security Conference.



On January 6, Egyptian Foreign Minister Sameh Shoukry held talks over the phone with Israeli Foreign Minister Gabi Ashkenazi in the preparation for the meeting, according to a statement from the Egyptian Foreign Ministry.



"This is a group of countries that seek to advance peace efforts in the region during the next stage in coordination with the United States, the International Quartet, and all concerned parties," the statement said.



"Bilateral coordination is taking place as well with the Palestinian side in the framework of the necessary arrangements for the quartet meeting, whereby Minister Shoukry held another call with Foreign Minister of Palestine Riyad al-Maliki, in light of the Egyptian stances aimed at reaching a just and viable solution to the Palestinian Cause," the statement added.



The solution Egypt has been advocating for is establishing a Palestinian state having as capital Eastern Jerusalem, and having the borders that had existed before the Six-Day War began on June 5, 1967.