Egypt takes measures to open Rafah crossing based on directives of President Sisi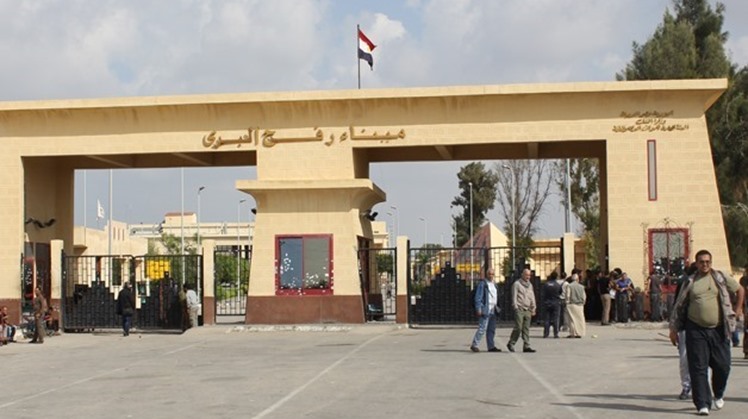 Wed, Feb. 10, 2021
CAIRO - 10 February 2020: Upon the directives of Egypt's President Abdel Fatah al-Sisi, the Egyptian authorities took measures on Tuesday to open the Rafah crossing and support the citizens of the Gaza Strip.


Since March 2020, the border has been closed to prevent the outbreak of the coronavirus (COVID-19) pandemic; however, it was exceptionally re-opened on Tuesday in both directions, as per a decision by Egyptian President Abdel Fattah El-Sisi.


Two days ago, North Sinai governor Mohamed Abdel-Latif Shosha announced that the Egyptian authorities along with representatives from the Egyptian Ministry of Health would take all protective and precautionary measures at the border, while all the passengers have to wear face masks and gloves.


In a statement, Palestinian Ambassador to Egypt Diab al-Louh thanked President El-Sisi for his decision to reopen the borders to alleviate the suffering of the Palestinian people.


Earlier, elegations of various Palestinian political factions arrived in Egypt to discuss several issues related to the Palestinian general elections.



The Palestinian National Dialogue sessions kicked off in Cairo, Monday, under the auspices of President El-Sisi. The Palestinian factions thanked the President for his support and sponsorship of the Palestinian national dialogue.



In their final statement, the fifteen political factions participating in the meetings agreed on holding general elections, followed by other presidential elections, in accordance with the presidential decree issued on January 15, 2012.



The final statement of the factions stressed providing equal opportunities to all electoral lists in media without discrimination.



The statement also highlighted the necessity of addressing the repercussions of all kinds of divisions on a comprehensive and fair national basis free from all manifestations of geographical and political distinction.



The factions will be submitting a recommendation to President Mahmoud Abbas to consider amending the following points of the election law: Reducing registration and insurance fees, resignation requests, female participation rate and lowering the candidacy age. They will be also submitting a recommendation to the new Legislative Council to look into the issue of detained political officials.



The statement also shed light on all the necessary mechanisms to ensure the conduct of the elections in Jerusalem.



At the end of their statement, the factions greeted all the detained Palestinians and urged candidates to represent them and work on releasing them from prisons.