UN: Libyan Dialogue Forum ratifies new mechanisms of selecting executive authority selection mechanism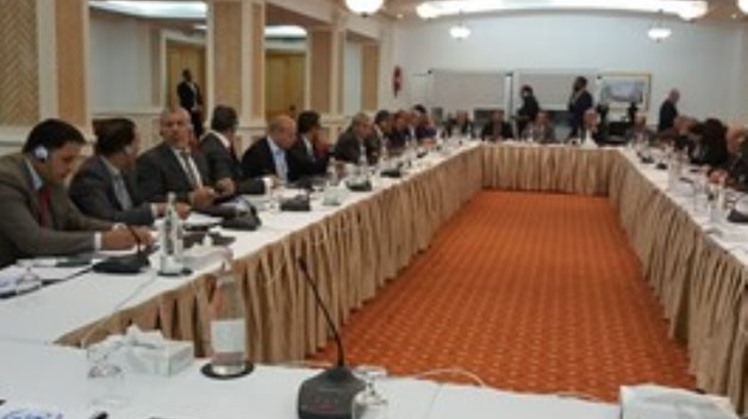 Tue, Jan. 19, 2021
CAIRO - 19 January 2020: The United Nations Support Mission (UNSMIL) in Libya declared that the members of the Libyan Political Dialogue Forum approved the new mechanism of selecting the executive authority proposed by the advisory committee, explaining that it obtained 73 percent of the votes, exceeding the required minimum set by the advisory committee, which is 63 percent of the votes.


The mission clarified in a statement that after agreement on the proposal for a unified executive authority selection mechanism, which the Advisory Committee of the Libyan Political Dialogue Forum reached in Geneva on January 16, the United Nations Support Mission in Libya held a one-day vote, which started from Monday to Tuesday morning, Forum members were asked to vote on the proposal.


Seventy-two members of the Libyan Political Dialogue Forum participated in the voting process, 51 of whom voted in favor of the proposed mechanism, which represents about 73 percent of the votes cast, and 19 members voted against it. While two members abstained from voting, two others did not participate in the process.

The mission commended the members of the Libyan Political Dialogue Forum, who participated in the voting process for their commitment to the Libyan-Libyan dialogue facilitated by the United Nations.


Welcoming the voting process, Williams said, "Today marks the first anniversary of the Berlin International Conference on Libya .... With this vote, the members of the forum took an important step towards implementing the roadmap that was adopted in Tunis in mid-November."


"Libyans now have a real opportunity to transcend their differences and divisions, and choose an interim government to reunify their institutions through the long-awaited democratic national elections, and a temporary executive authority that will be replaced by a democratically elected authority after the December 24, 2021 elections," she added.


The second meeting of the Constitutional Committee, consisting of the two delegations of Parliament and the Supreme Council of the Libyan State with ten members each, discussed the constitutional arrangements leading to the general elections on December 24, 2021. The Libyan constitutional track meetings are scheduled to be held on January 18 and 21, hosted by the Egyptian government.


Williams, welcomed the participants in her opening speech via video call, stressing "the necessity of agreeing on the constitutional arrangements in the next phase as they relate to the outputs of other tracks."


She added, "If you do not reach an agreement, this will have very negative repercussions on other tracks, including the the security and economic situation ... You have a great responsibility to reach a consensus on the constitutional arrangements."


The United Nations mission confirmed its continuous support for the constructive dialogue between the two councils, explaining that it is awaiting the results of this dialogue at the end of the sixty-day deadline per Article 4 of the Road Map, hoping that it will yield positive results that will help in moving forward to achieve stability and support the results of the Libyan Political Dialogue Forum.