Egypt voices condolences to Greece, Turkey for victims of Aegean Sea quake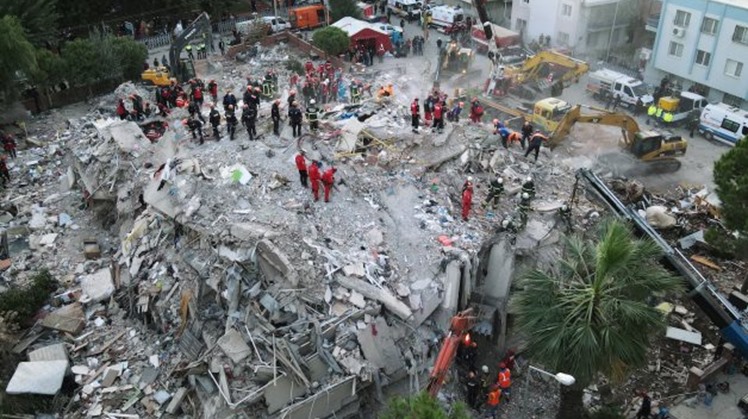 Sun, Nov. 1, 2020
CAIRO - 31 October 2020: Egypt voiced its sincere condolences for the victims of the earthquake that hit the Aegean region on Friday, said the Egyptian Foreign Ministry in a statement on Saturday.

The quake struck the Turkish coastal area along the Aegean Sea and the Greek island of Samos, leaving hundreds of people injured in both the Turkish city of Izmir and the Greek city of Samos.

Egypt extends its condolences to the families of the innocent victims in Greece and Turkey and extends its sincere wishes for a speedy recovery for the injured.

At least 25 people have been killed in the earthquake in Turkey's western Izmir province, the country's Disaster and Emergency Management Presidency (AFAD) reported on Saturday.

According to its report, 25 people were killed and 804 others were injured in the earthquake, Tass news agency reported.

Earlier reports said that 24 people had been killed.

Shocks led to a destruction of at least 20 houses in Turkey's Izmir, some buildings in the Greek town of Neon Karlovasi were also destroyed.

At least 70 people have already been pulled from the rubble.

​The epicenter of Friday's earthquake was located some 17 km off the coast of Izmir Province, at a depth of 16 km, according to AFAD.