NSC supports Cairo initiative and warns of military escalation in Libya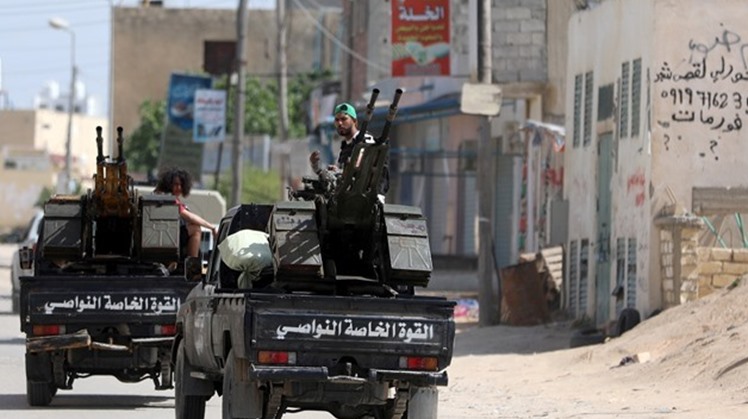 Mon, Jun. 22, 2020
CAIRO - 22 June 2020: The United States opposes military escalation in Libya and calls for a ceasefire and for parties to negotiate, the US National Security Council said on Monday via NSC's official Twitter account.

The tweet comes a day after President Abdel Fatah al Sisi's on the situation in Libya, adding that military intervention in Libya is not excluded as an option.

"The United States strongly opposes military escalation in Libya – on all sides. We urge parties to commit to a ceasefire and resume negotiations immediately. We must build on progress made through the UN's 5+5 talks, the Cairo Initiative, and the Berlin process."

The president warned in his speech in Sidi Barani district in Matrouh Governorate bordering Libya against the foreign intervention in Libya for it composes a threat to regional, European, and global security and stability.

The president asserted the withdrawal of mercenaries from Libya and the necessity that militias give up their arms to the Libyan National Army (LNA).

"Any direct intervention by Egypt in Libya has become legitimate in line with UNSC resolutions, and upon the call of the legitimate authority in Libya," President Sisi said.

The president underlined the outcomes of the Berlin Conference held in January stating that all foreign powers shall refrain from supplying arms to Libyan armed groups.