US amb. thanks Egyptian hospital staff for treating COVID-19 positive tourist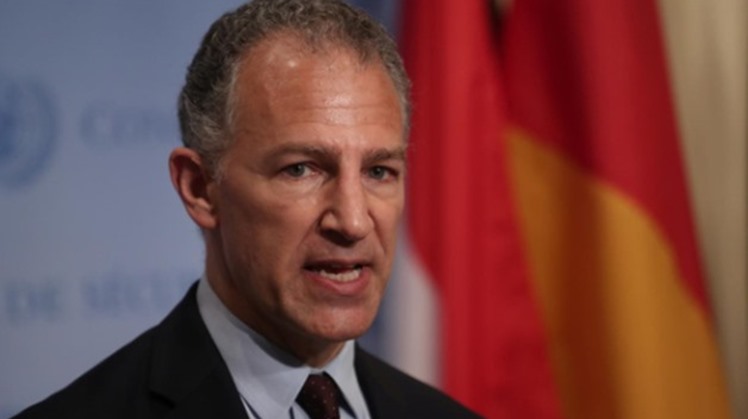 Sun, May. 31, 2020
CAIRO – 31 May 2020: US Ambassador to Egypt Jonathan Cohen thanked the staff of Abu Khalifa Emergency Hospital in northeastern Egypt after they treated a US tourist who tested positive for coronavirus (COVID-19).

In a cable he sent to Ali Hatab, the director of the hospital, Cohen thanked the staff "on behalf of the United States government" for the "exceptional care" they showed toward the US visitor.

"You and your staff's extraordinary care of our citizen proved instrumental in his successful recovery and safe return to his family in the United States," the cable read.

"I deeply appreciate your tireless efforts and sacrifice to make his recovery a success. Your care of our citizen continues to demonstrate the strong ties of friendship that exist between the United States and Egypt."

"Once again, thank you for your remarkable commitment to our citizens' health and safety during this time."

The 49-year old tourist took pictures with the medical staff at the hospital to thank everyone for hosting him, after he recovered in April.

Abu Khalifa hospital started receiving coronavirus patients on March 8th, to become the second quarantine hospital in the northeastern African country. The hospital has 127 beds, including 37 intensive care beds, and 42 ventilators. The first quarantine hospital is Al-Negela Hospital in Matrouh governorate in northern Egypt.

Egypt has recorded 1,367 new coronavirus, COVID-19 cases, Saturday, raising the total number of confirmed cases since the outbreak in Egypt to 23,449.

Spokesman for the Health Ministry Khaled Megahed said in the daily briefing that 34 patients have died from the virus over the past 24 hours, raising the death toll to 913.

As many as 182 patients were discharged from isolation hospitals after receiving necessary medical care, taking the number of recovered cases to 5,693 so far, the spokesman said.

The number of coronavirus patients who had now been retested for the virus and received negative results has reached 6,456, he added.