Cairo hosts a new meeting on GERD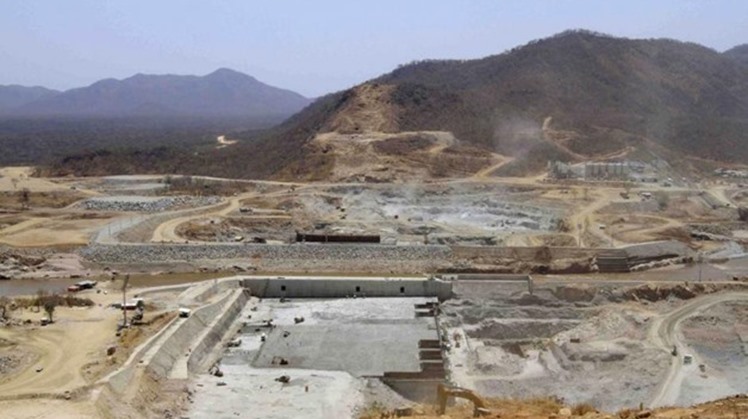 Mon, Dec. 2, 2019
CAIRO - 2 December 2019: Egypt has said it hopes to reach an agreement and resolve all "outstanding issues" on the rules of filling and operating the Grand Ethiopian Renaissance Dam, in comments a day ahead of a vital trilateral meeting in Cairo that will see negotiations on the disputed dam continue.

The talks between Egypt, Ethiopia and Sudan's water ministry officials will take place on 2-3 December, according to Ahram Online.

"Monday and Tuesday's meetings are the completion of Ethiopia's meeting on filling and the operations of the GERD, which saw proposals on the filling and operations of the dam pushed forward," the Egyptian irrigation ministry spokesman Mohamed El-Sebaie told Ahram Online.

The Cairo-hosted talks are the second of four rounds of talks being held in accordance with an agreement reached in a US-brokered meeting between the three parties in Washington in November, which saw the attendance of representatives of the US government and the World Bank and aimed to break a deadlock in negotiations.

A third meeting in Sudan is set to be decided following the conclusion of Monday and Tuesday's meetings.

These urgent meetings aim at reaching an agreement between the three countries, on operating the dam and filling its reservoir, by 15 January 2020.

The timeframe for filling the dam has been among the major obstacles during past tripartite talks, often causing negotiations to break down.

Egypt has not provided details on the outcomes of the latest Addis Ababa meetings, maintaining in a statement hours after the conclusion of the talks that they involved technical discussions on the rules of filling and operating the GERD, as well as how to deal with cases of drought or prolonged drought that might occur in the future.

However, both Ethiopia and Sudan have released statements pointing at a consensus between the three countries on the filling period of up to seven years, signaling a breakthrough in the talks.

The Egyptian ministry spokesman said he couldn't "confirm or deny" their statements, stressing Egypt's proposal being a "fair, comprehensive, and sustainable" one for the three countries to achieve their goals.

"We focus as a priority on rules of fulling be linked to the hydrology of the Blue Nile, therefore the years of filling are subjectable to changes [an increase or a decrease] depending on the flood season," he said.

Ethiopia hopes that the $4.8 billion GERD project on the Blue Nile, which has been under construction since 2011, will allow it to become Africa's biggest power exporter.

Egypt, however, fears that the Ethiopian dam, which is 70 percent complete and set to be fully operational by 2022, will diminish its share of Nile water, which comprises 85 percent of the country's water resources.