Egypt envoy to UN hails step to refer Renaissance Dam file to Security Council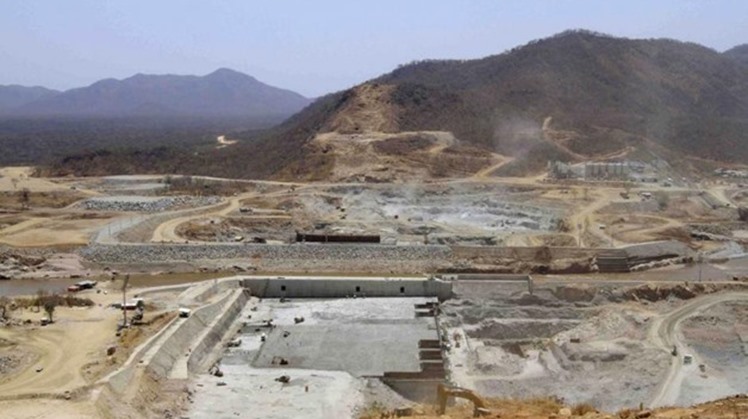 Mon, Jul. 12, 2021
CAIRO - 12 July 2020: Taking the Renaissance Dam file to the Security Council is in itself a success, says Egypt's permanent representative at the UN Mohamed Edris.


Indeed, some countries with veto power at the UNSC had rejected this move because such files were not to be tackled by the Security Council, but at the end Egypt could do it, Edris said in statements to Sada al Balad TV channel.

Egypt was able to promote its just case till it reached the highest international gathering - the Security Council that is, the diplomat noted.

This was an important move for Egypt to make clear its stance to the whole world and put the international community face to face with its responsibilities in this regard, Edris said.

This was a good first step for Egypt to logically review the case and get other parties involved, Edris said.

He made it clear that 70 percent of the files probed at the UNSC are African and that they are being tackled for decades now without any progress. But Egypt won't have to wait that long, Edris said nonetheless.

Countries tend to adopt a midway stance that entails no commitments, the diplomat explained.

Egypt strongly reviewed its case and urged the Security Council and world community to live up to their responsibilities, he noted. The draft resolution submitted by Egypt and Sudan is a means to defend their rights, Edris said.

In October 2019, Egypt blamed Addis Ababa for hindering a final agreement concerning a technical problem, calling for activating Article No. 10 of the Declaration of Principles, which stipulates that if the three countries could not find a solution to these disputes, they have to ask for mediation.

Washington had brokered tripartite negotiations among the three countries, in the presence of the President of the World Bank (WB) starting from November 6, 2019 until February 27 and 28, 2020.

During these rounds of talks, tangible outcomes were agreed on among the three parties concerning the rules and mechanism of operating the dam and the filling process of the reservoir during the drought and prolonged drought; however, an agreement was not sealed.

Constructions in the Grand Renaissance Dam started on April 2, 2011 at a cost of $4.8 billion. It was built by the Italian construction and engineering company Salini Impergilo. The Italian company is headquartered in Milan. The dam is located on the Blue Nile with a capacity of 74 billion cubic meters, and is expected to generate up to 6,000 megawatts of power.

On July 5, Ethiopia officially informed Egypt and Sudan that the second filling has begun, which is not expected to exceed four billion cubic meters, as indicated by experts.

The first filling was carried out in 2020 with 4.9 billion cubic meters, and there was an intention to do the second filling with 13.5 billion cubic meters but that is not possible for technical reasons.