Egypt condemns terrorist attack on security checkpoint in Libya's Sbha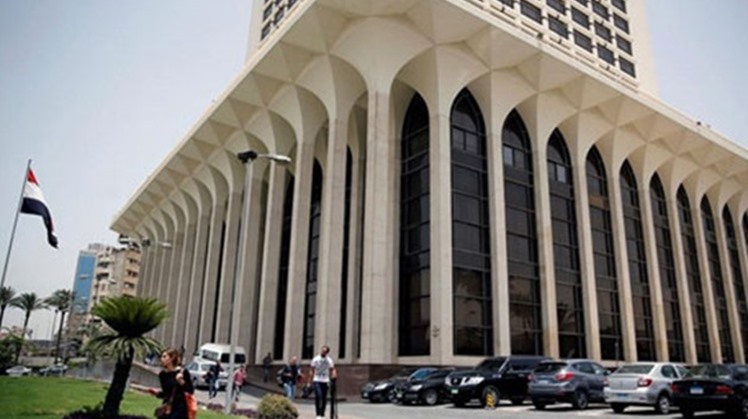 Mon, Jun. 7, 2021
CAIRO- 7 June 2021: Egypt has strongly condemned the terrorist attack that targeted a security checkpoint in the Libyan city of Sbha, Sunday night, leaving two policemen killed and four others injured.

A statement released by the Foreign Ministry on Monday said Egypt expresses its sincere condolences to the Libyan people and government over such a tragic incident, wishing the injured a speedy recovery.

Egypt again renewed its full commitment to standing by Libya against any attempts to threaten its security and stability and in confronting all forms of violence, extremism and terrorism, added the statement.

Earlier in May, US Special Envoy for Libya Richard Norland said Egypt had played a significant role in empowering the political process in Libya, noting that all security problems in the North African country can be addressed should a government be formed there.

Speaking to the Extra News channel, Norland said "Egypt and the US have common interests as regards the stability of the situation in Libya," noting that Cairo, in addition, has security interests and concerns "and we understand that."

Those concerns can be dealt with via the presence of a stable government in Libya, the removal of foreign forces from the country, and helping it regain control over its lands, he added.

Norland said the US will provide support in line with the Libyan desire to expel foreign fighters from the country.

The US envoy indicated that he had held important meetings with Egyptian officials, as well as with the speaker of the Libyan Parliament, Aguila Saleh.

He indicated that he would meet with Saleh to discuss the constitutional foundations for the upcoming elections next December.

Norland emphasized the need to provide diplomatic and political support for all efforts made by the Libyans, as well as for the Libyan government in order to reach holding elections next December.

The US envoy said Libya can be a gateway to sub-Saharan countries, adding that the North African country can also play a vital role in the international communications field via the cables passing through its lands to connect Europe with the Middle East.