Egyptian Gov't renews curfew in North Sinai per presidential decree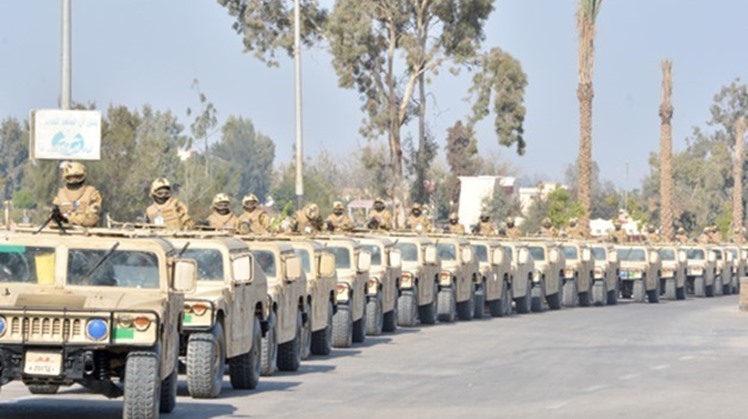 Mon, Apr. 26, 2021
CAIRO - 25 April 2020: Egypt has renewed on Sunday a nighttime curfew in designated areas of North Sinai per a presidential decree to renew an already in effect state of emergency for three months starting 25 April.

The curfew is in effect from 7pm until 6am (local time), except in El-Arish city and on the International Road, where it runs from 1am to 5am, or until further notice.

Egypt's security forces have been fighting terrorists based in the northern part of the Sinai Peninsula since 2013. A state of emergency was declared in North Sinai in 2014.

The curfew decision will be applied on areas from Tal Rafah in the eastern part of the Sinai Peninsula along the international border to Awja in the eastern part at Mount Halal, the statement explained. The curfew is also applicable in parts of northern Sinai, particularly from western Arish to southern Mount Halal.

A nationwide state of emergency was imposed in April 2017 after two church bombings killed 47 people in Alexandria and Tanta. It has been renewed since for periods not exceeding three months, in accordance with the Egyptian constitution.

The decree states that the Armed Forces and police would assume the responsibility of taking necessary measures meant to eliminate the risks of terrorism and its funding and protect homeland security and the lives of citizens and public and private property.

The third article stipulates that the prime minister will be entrusted with carrying out tasks of the president mentioned in law no. 162/1958 with regard to the state of emergency.

Those disobeying orders issued by the president will be punished by prison sentences under the provisions of law no. 162/1958, the fourth article read.

The fifth article entails putting into effect the president's decree after the approval of a parliamentary majority, which constitutes two thirds of the lawmakers.