Sisi urges focusing academic studies in new Egyptian universities on modern sciences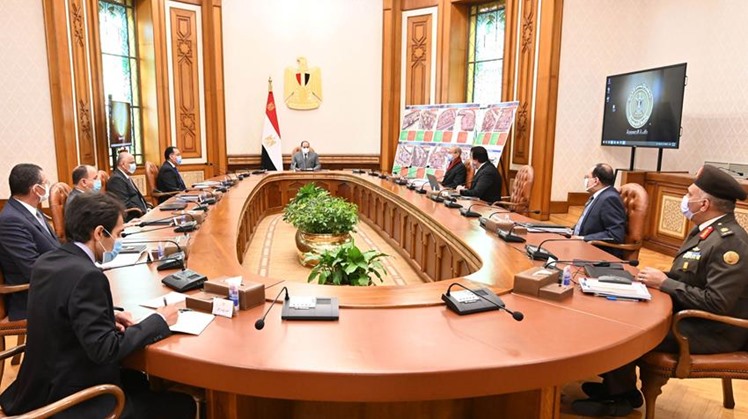 Sun, Jan. 31, 2021
CAIRO – 31 January 2021: Egypt's President Abdel Fattah El Sisi highlighted the need that academic studies in the newly built universities be focused on modern sciences and advanced scientific specialties to qualify graduates for job market.

The president's remarks came in a meeting with the prime minister and a group of ministers and state officials, according to a statement by the presidential spokesman on Saturday.

In this regard, Sisi urged taking into consideration the emerging workforce requirement due to current and future developmental projects in the country.

The president also ordered providing outstanding students with scholarship programs so they can join the colleges of these new universities.

The meeting reviewed the Ministry of Higher Education's national projects nationwide, especially that related to establishing government, private and technological universities, centers and research institutes, the presidency said.

Attending the meeting, Minister of Higher Education Khaled Abdel Ghaffar presented the latest updates on the building and construction works for university projects nationwide.

"The Minister of Higher Education clearly demonstrated the geographic scope methodology and the to-be-given curricula programs planned through those universities and their connection to the local, regional and international labor market needs," the statement added.

The meeting was attended also by Assistant to the President for National and Strategic Projects Sherif Ismail, Governor of the Central Bank Tarek Amer, Minister of Finance Mohamed Maait, Presidential Adviser for Urban Planning Major General Amir Sayed Ahmed, Presidential Adviser for Financial Affairs Major General Mohamed Amin, and Chairman of the Engineering Authority for the Armed Forces Major General Ihab Al-Far.