Sisi's remarks on GERD indicate expectations of reaching fair deal with Ethiopia, Sudan: FM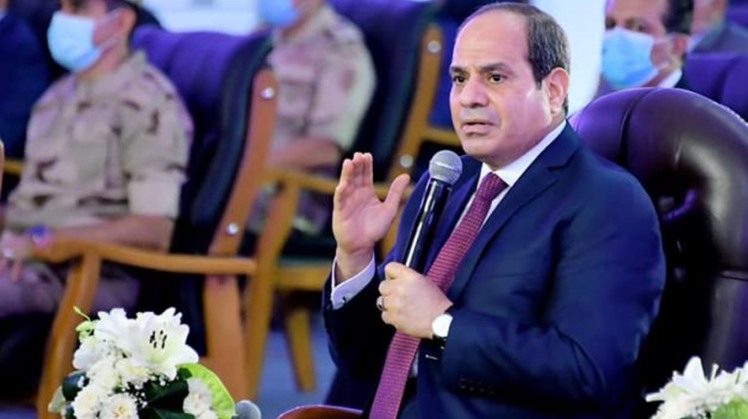 Wed, Jul. 29, 2020
CAIRO – 29 July 2020: As Egypt's President Abdel Fattah El Sisi on Tuesday said Egyptian people should not worry about the Grand Ethiopian Renaissance Dam, the Foreign Ministry spokesman said Sisi's remarks aimed at reassuring Egyptians, as the president obviously expects reaching a fair agreement that ensures the rights of Egypt, Ethiopia and Sudan.



Egypt's Foreign Minister Sameh Shoukry has contacted many US Republican and Democratic congressmen, including Chair of the Senate Committee on the Judiciary Lindsey Graham, to discuss the latest developments in the issue of the dam, the Foreign Ministry reported on Tuesday.



In an interview with Yahdoth fi Misr on MBC Masr, Spokesman Ahmed Hafez said contacting the US congressmen comes is part of continuous communication with decision makers in the US on GERD and cooperation with other nations.



During the inaguration of Rubiki industrial zone on Tuesday, Sisi said Egyptian media should not mention a military action as an option in the issue of the Renaissance Dam.


Sisi said he respects all opinions, but he emphasized that only "negotiation is our battle" regarding the Nile water, and that Egypt would not harm the country from which almost all of Egypt's water supply originates.

The president highlighted that Egypt supports development in Ethiopia as a neighbor and an African nation, and would would provide assistance in development projects "with all the love there is," given that a project like GERD will not harm Egypt.

The president assured Egyptians that they should not worry about GERD because their cause is "fair" in a worldwide viewpoint.

"No one can take away our right to water national security, or life," he said, adding that the military is not the answer to all challenges, but unity is. He also noted that "nobody eats a lion's meal."

Sisi continued to say that Egypt already recycles the largest amount of water every year in comparison the the world's countries and plans to recycle even more.

Further, Egypt will apply modern irrigation techniques that save water at a larger scale than there is, Sisi said, adding that investment in the water sector will amount to a LE trillion by 2037.

The government has recently decided to give loans to farmers who are willing to participate in the initiative and give up flood irrigation to drip irrigation.

Sisi pointed to Egypt's growing population, which require even more water saving amid water poverty.



Egypt receives 55.5 billion cubic meters of Nile water, while it annually needs at least 110 billion cubic meters of water to cover the needs of 100 million people who live on about 7 percent of their territory to be close to their source of life: the River Nile.