Egyptian Parliament approves article to grant women 25% of parliamentary seats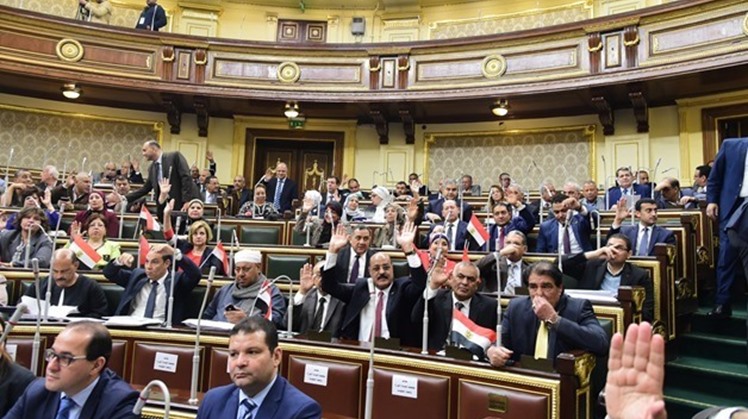 Mon, Jun. 15, 2020
CAIRO – 15 June 2020: The Egyptian Parliament has approved an amendment to an article in the constitution setting the number of MPs at 568 and giving women a quota of 25 percent of seats.

Five percent of the members at the most shall be appointed directly by the president rather than be elected.

The approval comes after the Parliament has rejected a number of amendments, including changing the number of MPs.

The approved amendment comes as part of other amendments approved via public referendum in 2019, including adding 10 new articles and amending 14 others, while an article was added to repeal the titles of two chapters of the constitution.

The approved articles expand each of the two presidential terms allowed for any president to six years instead of four, while a separate transitional article gives an exceptional right to incumbent President Abdel Fatah al-Sisi, who was re-elected in 2018, to run for a third 6-year term after he finishes his second term in 2024 instead of 2022.

The Parliament's legislative committee last week gave a preliminary approval on a draft law on the formation of the country's reinstated Senate.

The approval came after the draft law has been widely hailed by the committee's members, who affirmed that it complies with the constitutional articles in light of the latest amendments.

MP Saeed Al-Aboudi has described this day as "historical" due to Sunday's vote on the draft law. MP Sami Ramadan says the formation of the upper house of the Parliament will contribute to achieving the public interest.

The Senate shall be concerned with studying and proposing what it sees as a tool to consolidate democracy, support national unity, social peace, the basic values of society, supreme values, rights, freedoms and public duties, and deepen and expand the democratic system, according to the Constitution.

The latest amendments of the draft law on the Senate and the House have fulfilled all constitutional conditions and legal standards, said Parliament Member Abdel Hady Al-Qassabi, the head of the coalition.

According to the amendments, the Senate will consist of 300 members, one third of them will be elected through electoral lists, the second third will be elected individually, and the last third will be directly chosen by the country's president.

The reinstatement of the Senate was one of the newly-suggested amendments to the Constitution last year and was approved by 44 percent of eligible Egyptian voters in a public referendum in April. A new chapter that regulates the Egyptian Senate was added to the amended Constitution.