Egypt sends medical aid to South Sudan to combat COVID-19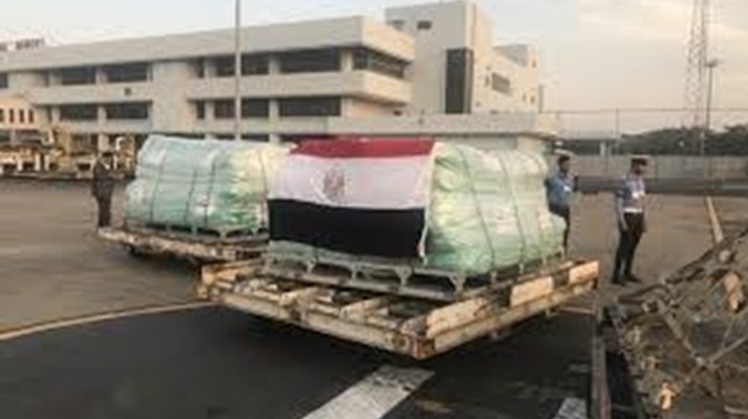 Tue, May. 19, 2020
CAIRO - 19 May 2020: Upon the directives of the President Abdel Fatah al-Sisi, the Armed Forces General Command has ordered to prepare a military aircraft laden with large quantities of medical supplies to be sent to South Sudan to help it counter coronavirus, in light of the successive crises suffered by the young African country.

The shipment includes large quantities of medications, medical supplies, sanitizers, personal protection equipment and baby formula.

The aid proves Egypt's leading role in assisting African countries and asserts cooperation relations and historical ties binding Cairo and the African states.

Early May, Egypt had sent four military planes loaded with medical supplies and medicines to Sudan to help the neighboring state with its battle against COVID-19, the Egyptian presidency said in a statement.

The medical aid was sent under instructions of Egyptian President Abdel-Fattah al-Sisi to show solidarity with Sudan in its confrontation of the novel coronavirus amid a shortage of necessary medicines and protective medical supplies, according to the statement.

Egypt and Sudan are the two downstream countries among a dozen of African states along the Nile River.