The Ministry of Antiquities is preparing a plan to develop the services of visitors in the castle of Salah al-Din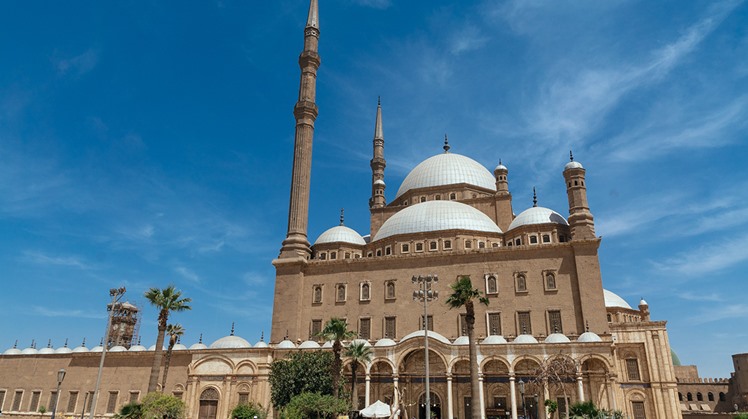 Sun, Nov. 24, 2019
Dr. Khaled Al-Anani, Minister of Antiquities, visited today several archaeological sites in Salah El-Din El-Ayoubi Citadel.

The tour was attended by Dr. Mostafa Waziri, Secretary General of the Supreme Council of Antiquities, Iman Zidan, Assistant Minister for Investment and Financial Resources Development, Brigadier General Hisham Samir, Assistant Minister of Antiquities for Engineering Affairs and General Supervisor of Historic Cairo, Dr. Gamal Mostafa, Head of Islamic, Coptic and Jewish Antiquities Sector and Engineer Waad Abu Ola, Head of Projects Sector and Brigadier General Hany Mamdouh, Assistant Minister for Financial and Administrative Affairs.

The Minister of Antiquities started his tour at the Military Museum, where he briefed Major General Staff of the Military Museums Department Imad Gad on a presentation on the project to develop the museum and the surrounding area and how to convert the open areas into a tourist attraction with services and parks for visitors.

The minister and his delegation also visited the area of ​​the fortress of the 19th century, which used to be used as a camp and a residence for the English soldiers during the colonial period. In addition to the Red Palace, the Royal Stables Museum, the Sladar Building and the Citadel Gate.

During the tour, the Minister of Antiquities ordered the preparation of a comprehensive study and proposal to develop the services of visitors in the open spaces of the castle within the scope of the tourist visit surrounding the mosques of Mohammed Ali and Nasser Mohammed and the Police Museum in addition to other closed and unused places.