A scientific thesis reveals the impact of information technology on the quality of work in the Library of Alexandria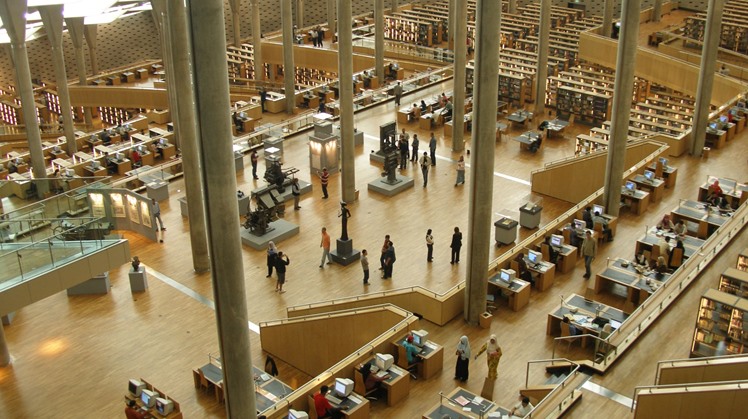 Sun, Jan. 15, 2023
A recent study entitled "The Impact of Information Technology on the Worker's Quality of Life" on the Bibliotheca Alexandrina employees found a positive impact of information technology through hardware, software, databases, communication network and human resources on the quality of the work environment.

The study was prepared by researcher Amr Mostafa Shalaby, director of the Sadat Museum at the Bibliotheca Alexandrina, to obtain a doctorate degree from the Faculty of Commerce, Tanta University, where he obtained a professional doctorate in business administration, specializing in human resources, under the supervision of Dr. Mohamed Saleh, emeritus professor of business administration at the Faculty of Commerce, Tanta University.

The researcher emphasized that information and communication technology is considered one of the basic tools in the hands of officials in the organization to adapt and deal with change, and it is also considered responsible for the compatibility and cohesion of the organization as a single unit, as it is possible through it to create and develop various activities.

Information technology, as mentioned in the researcher's letter, represents an effective tool and a powerful element in achieving the quality of work life because of its practical control that is comprehensive for all elements of interest to work and the employee alike. Work, to highlight the role of modern technology in achieving the quality of work life.

In the light of the study, the researcher sought to discover the nature, size, and impact of the concept of information technology dimensions on the quality of work life for the Bibliotheca Alexandrina employees, which seeks to provide distinguished educational, recreational and cultural services and activities, in addition to upgrading those services using the latest technological devices and means in managing the provided services.

The study aimed to identify the dimensions, importance, characteristics, functions, dimensions and requirements of the application of information technology, and to identify the negative and positive effects of information technology on the quality of work life, the motives for its spread and the obstacles to its application, as well as the concept, importance, objectives and dimensions of the quality of work life and the relationship between the two variables, and to reach a set of recommendations based on The results of the field study help in activating the role of information technology in maximizing the quality of work life rates in various institutions, and giving a picture of the reality of using information technology in the Bibliotheca Alexandrina and how it affected the individuals working within it.