Today's activities... The conclusion of the Arabic calligraphy forum and a scenario workshop at the National Cinema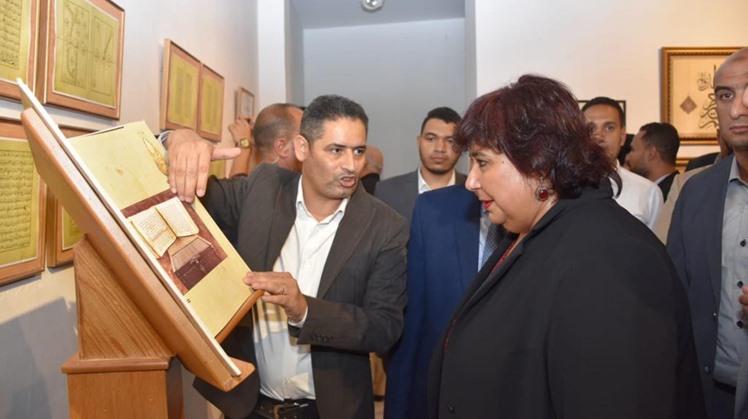 Mon, Jun. 20, 2022
Today, Monday, June 20, 2022, a number of cultural and artistic events will be held in a number of creative bodies and centers, including the conclusion of the activities of the seventh session of the Cairo International Forum for Arabic Calligraphy, which bears the slogan "Renewed Pioneers in a Hundred Years (1922 - 2022)". Which was held from June 6 to 20, in cooperation with the Egyptian General Assembly for Arabic Calligraphy headed by the great calligrapher Khudair Al-Borsaidi, the Egyptian Opera House, the Plastic Arts Sector, and the Cultural Relations Sector.

The Tharwat Okasha Cultural Center of the National Center for Cinema, headed by the scriptwriter Zainab Aziz, will hold a "script workshop" at 3:00 pm.

The olive workshop of the Tagammu Party, east of Cairo, will host, at exactly seven o'clock in the evening, the writer and writer, Dr. Karima El-Hefnawy, to discuss her book (Egyptian Pharmaceutical Notes). The meeting will be moderated by poet and storyteller Dr. Dina El-Shafei. The storyteller Osama Rayan, and the writer and storyteller Magdy Nassar.