The Young Creative Award .. The Supreme Council of Culture announces the start of progress for the second edition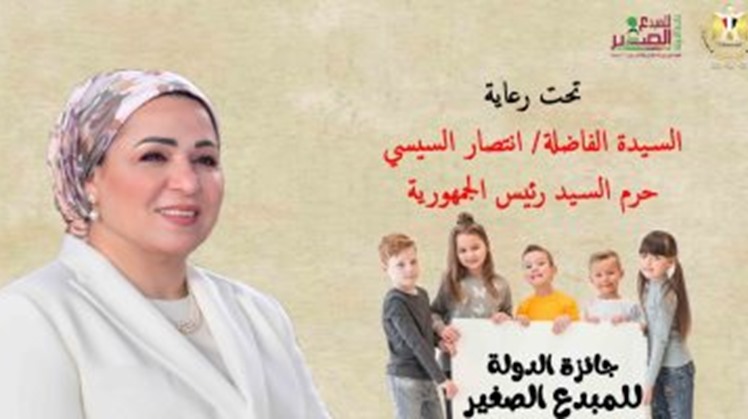 Sun, Jan. 9, 2022
Today, the Ministry of Culture, represented by the Supreme Council of Culture, announced the start of the second cycle of the State Prize for the Young Innovator, under the auspices of Mrs. Intisar Al-Sisi.

Hisham Azmy explained, in previous statements to Youm7, that the award was created last year 2020, and the turnout for the award was good, taking into account the circumstances in which the award was created.

Hisham Azmy pointed out that the first session was announced in March 2021, and the open period for applying for business was only one month, taking into account the conditions that the country was going through in the presence of Corona, and also that time was the days of exams and the relative shortness of the period in which it is progressing. Despite all these circumstances, 4,500 jobs were provided from all governorates of Egypt, and no governorate failed to participate.

Hisham Azmy added that the Small Creator Award is a state prize, not a competition conducted by any institution within the state, with our respect for all institutions.

Hisham Azmy stated, that the Young Creative Award is divided into literature, arts, inventions and scientific innovations, adding that we change in the branches that fall under the areas of the award, but there is no significant change during the next session, but we thought of a mechanism to honor a larger number of children to make them happy, given that we are condemned By the law that honors only one winner of the Young Creator Award, and we cannot award winners of the Young Creative Award.

Hisham Azmy continued, that the time period for applying for works will be longer than last year, and last year saw the presence of a page about the award on the social networking site "Facebook", but this year we provided a website for the award, and the site is not intended to promote the award but to present Any child on the site by uploading works, as the application for works during the past year was by coming to the Supreme Council of Culture or by mail.