Sun Perpendicular on Ramses face: preparations for the ceremonial celebration of the sun on the face of Ramses in Abu Simbel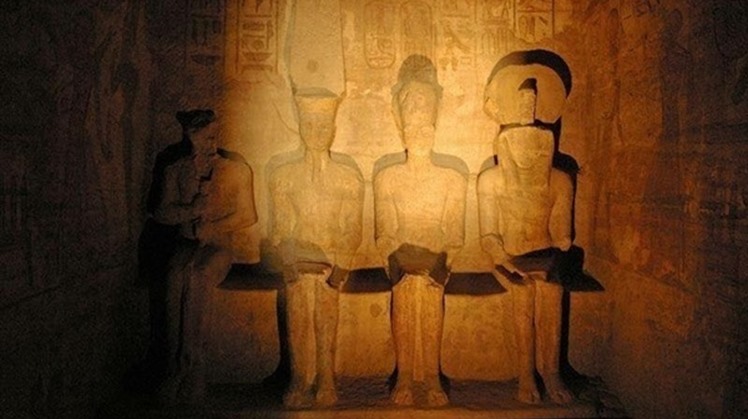 Sun, Feb. 16, 2020
Abdel Moneim Said, Director General of Aswan and Nubia Antiquities, said that there are great preparations in preparation for the celebration of the Sun's Orthodox Festival at the Holy of Holies at Abu Simbel Temple in southern Egypt, whether from the archeological or touristic point of view, a phenomenon that is repeated twice every year on February 22 and October 22, where it was stressed Instructions for insurance work for the archaeological area.

The Director General of Archeology of Aswan and Nubia explained, in special statements to "the seventh day", that all the cameras in the temple were maintained at the highest level, along with the maintenance and supply of toilets in the area, with the setting of umbrellas for the road from the entrance to the temple, and the lighting systems were completely changed , And provide lighting inside the concrete dome.

The General Director of Antiquities of Aswan and Nubia pointed out that the Ministry of Tourism and Antiquities was also pruned, and all the trees in the area were pruned, and all the weeds that hindered the visits were removed, in addition to the use of a number of specialists in restoration work, and maintenance and restoration that included mechanical and chemical cleaning of the Abu Simbel temple were also done. All cafeterias in the region to increase the services provided to visitors, whether the Egyptians or the side, and this has been provided a large number of "buses" to transport visitors who are keen to attend the activities of the sun perpendicular on the Holy of Holies at Abu Simbel Temple in southern Egypt, and a group M will be presented Technical teams paragraphs Popular Arts of the Ministry of Culture during the days of celebration.