Revenues of Egypt's Suez Canal reach $1.907B in 4 months of 2020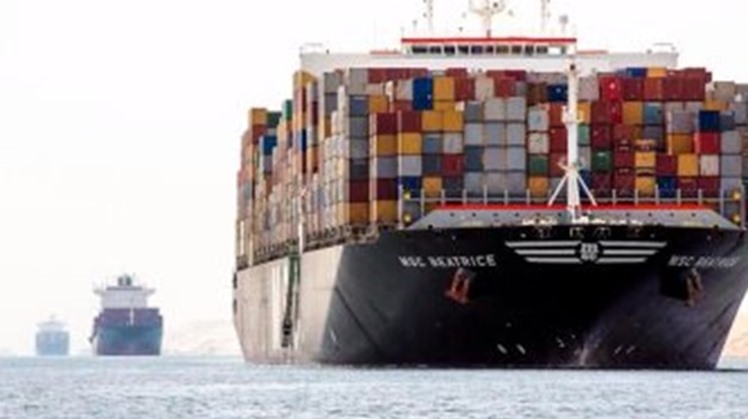 Tue, May. 5, 2020
CAIRO – 5 May 2020: Suez Canal's revenues rose 2 percent during the first four months of 2020, recording $1.907 billion, up from $1.869 billion during the same period of 2019, Chairman of Suez Canal Authority Osama Rabea said Monday.

Rabea added in a statement that traffic in the canal has not been affected by the outbreak of COVID-19 (coronavirus) pandemic, according to the state news agency, MENA.

He clarified that the number of ships crossing the Suez Canal in April increased 9.6 percent on a year-on-year basis.

"Up to 1,731 ships carrying about 101.8 million tons crossed the Suez Canal from both directions in April, compared to 1,580 ships that transited the international waterway during the same month a year earlier," he added.