Egypt's National Defense Council: Libya's stability is integral part of country's security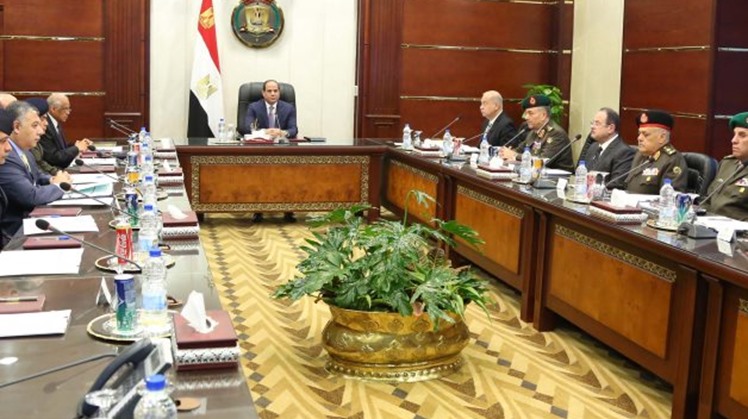 Sun, Jul. 19, 2020
CAIRO - 19 July 2020: Egypt's National Defense Council, chaired by President Abdel Fatah el-Sisi, convened on Sunday to discuss the crisis of the controversial Ethiopian Renaissance Dam and the Libyan turmoil.



"The council discussed [the impacts of] the latest developments in Libya on the [Egyptian] strategic western borders, in light of Egypt's endeavor to stabilize the current field situation and to not cross the declared lines, and in line with the aim of bringing peace among all libyan parties," said Egyptian presidential spokesperson Bassam Radi in a statement.



The national council highlighted the importance of the strong ties between the two countries, affirming that Egypt will spare no effort to support and help Libyan people to overcome the current critical crisis.



"The Libyan file is of high priority for the Egyptian foreign policy since the Libyan security is an integral part of Egypt's and Arab's national security," Radi said.



"The council announced that the political solution is the way to end the Libyan crisis, while preserving Libya's sovereignty and its national and regional unity, to eliminate terrorism, prevent the chaos caused by extremists armed militias, and put an end to illegal foreign interventions," Radi added.



The council called for ensuring a fair and transparent distribution of Libyan resources among the Libyan people and preventing any extremist groups from controlling these resources.



In his meeting with Libyan tribal leaders on July 16, 2020, Egypt's President Sisi commented on possible Egyptian intervention in Libya, promising that Egypt will intervene "only at the Libyans' request and withdraw upon their order." Sisi added that Egypt is willing to receive and train youth from tribes to help build a Libyan national army.



Sisi affirmed during the conference that Egypt supports the unified Libyan state, excluding armed and extremist militias. He added that the Sirte-Jufra red line shall not be crossed, describing it as a call for peace by Egypt to activate the political solution in the country.



"Around 25,000 militias and mercenaries have entered Libya from Turkey, which is threatening the entire region's security," said Libyan National Army spokesman Ahmed al-Mesmari in remarks to "DMC Evening" talk show on DMC channel on July 18, 2020.