Egypt's Sisi looks into security situation, hunting terrorist elements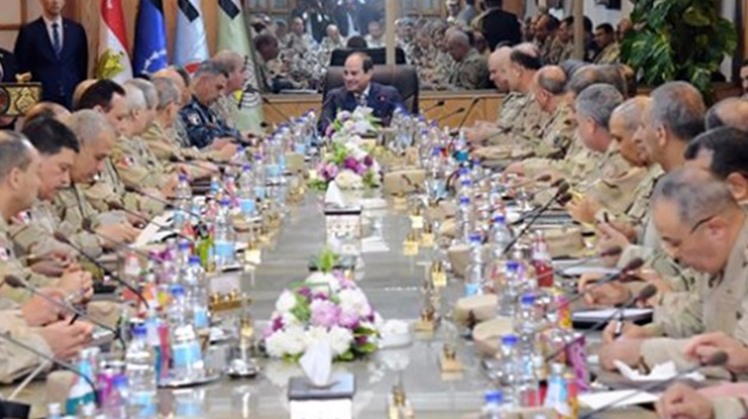 Thu, Mar. 5, 2020
CAIRO - 5 March 2020: Egypt's President Abdel Fatah al-Sisi was briefed on the security situation, security measures and plans implemented by the Armed Forces to hunt terrorist elements down, especially in North Sinai.

This came during his presidency of a meeting with the leaders of the Armed Forces on Wednesday at the headquarters of the General Secretariat of the Ministry of Defense.

The meeting was attended by Commander-in-Chief of the Armed Forcesand Minister of Defense and Military Production Mohamed Zaki, and Chief of Staff of the Armed Forces Mohamed Farid.

The president praised the efforts of the Armed Forces and police to achieve security and stability and thwart terrorist operations in Egypt, commending their sacrifices for Egypt'ssecurity and safety.

Sisi stressed the necessity of achieving the utmost preparedness to protect Egypt's national security in light of the current challenges in region.