Egypt's FM: international community has responsibility to put quick end to Syrian crisis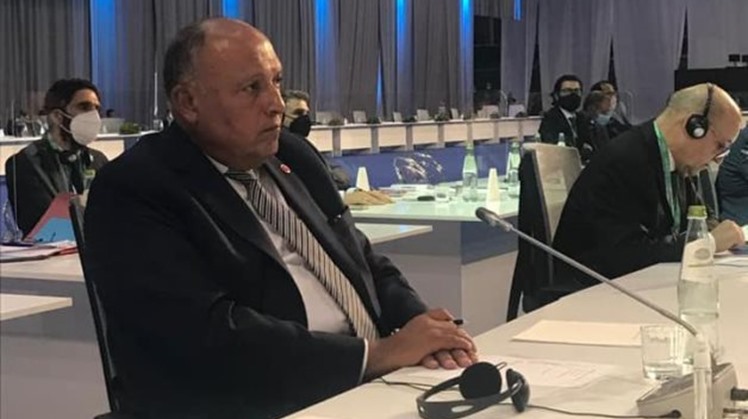 Tue, Jun. 29, 2021
CAIRO – 28 June 2021: Egypt's Foreign Minister Sameh Shoukry said the international community has the responsibility to put a quick end to the Syrian crisis through a political solution based on the United National Security Council's resolution no. 2254.

His remarks as he took part in a ministerial meeting on Syria in Rome on Monday. The meeting comes on the sidelines of a ministerial meeting for the Global Coalition against the Islamic State (IS).

Shoukry urged supporting the efforts of the UN Envoy to Syria Geir Pedersen with the aim of reaching actual results that can end the suffering of the Syrian people, the Foreign Ministry said in a statement.

The foreign minister affirmed the need to achieve a progress in the political path in a way that contributes to restoring Syria's regional and international position.

Shoukry reiterated the need to end foreign intervention in Syria as a condition to restore permanent peace in the country.

Shoukry noted that resolving the crisis of Syrian refugees will remain unreachable as long as there is a lack of Syrian unity amid the longstanding state of instability.

In this regard, the Egyptian minister affirmed the need to continue supporting the Syrian refugees and the countries hosting them.

Shoukry said it is time to end the long suffering of the Syrians and contribute to saving what has remained of Syria for the sake of the next generations which have only witnessed war and destruction throughout the past decade.