Egypt's FM discusses political solution with UN Special Envoy for Yemen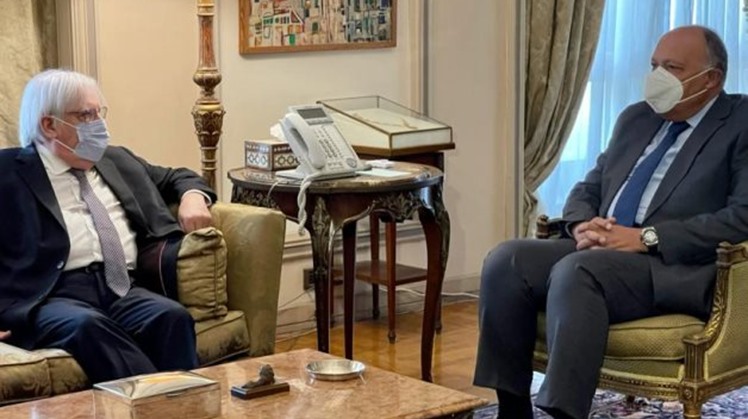 Mon, Apr. 26, 2021
CAIRO – 25 April 2021: Egypt's Foreign Minister Sameh Shoukry held a meeting with UN Special Envoy for Yemen Martin Griffiths on Sunday to discuss the development in Yemen.

The two diplomats tackled means to achieve a comprehensive political solution that is sustainable for the country.

In March two Egyptian military jets landed in Saudi Arabia to then deliver consignments of aid and baby formula to Yemen.

Egypt has continuously slammed Houthi violence in Yemen and Saudi Arabia, and also expressed support for the Yemeni people.